Microsoft Lumia 1330 specs leak for successor to 1320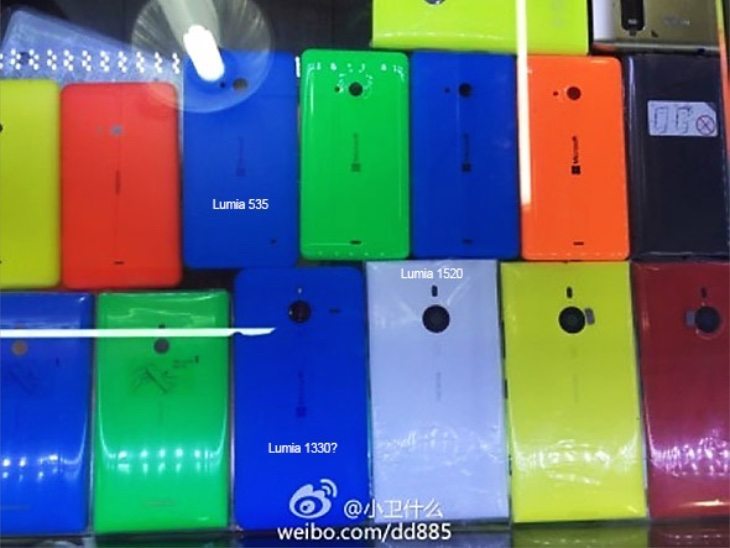 The Lumia 535 was the first Microsoft-branded Lumia smartphone to release, and since then there has been a lot of speculation about what will come next. There have been plenty of rumors about a flagship Microsoft Lumia 1030 aka McLaren, but nobody really knows if that will ever actually appear or not. However, what looks more likely is a Microsoft Lumia 1330, and now a specs leak has appeared for what would be a successor to the Lumia 1320.
Back in November we showed readers a leaked image showing the Lumia 535 and Lumia 1520, and alongside them a mystery handset. Because the unknown phone looked a lot like the Lumia 1320 it was thought that this could be an upcoming replacement in the form of the Lumia 1330. Unofficial specs have now emerged for a handset with model number RM-1062, which has been tentatively dubbed the Lumia 1330 although the title could be different when it is made official.
It's said to be a mid-range phablet with specs that include a Qualcomm Snapdragon 400 processor, Adreno 305 graphics, a 5.7-inch 720p display, 1GB of RAM and 32GB of internal storage. Other claimed specs are a 14-megapixel PureView rear camera and 5-megapixel front-facing unit, and the smartphone could arrive running Windows Phone 8.1 GDR2.
As with all leaked specs we'll remind you that the above is not yet confirmed. There's not a lot more to be said at the moment but with CES 2015 in January and MWC 2015 in March, we could well be finding out a lot more pretty soon.
Have you been waiting for the next Microsoft Lumia device? What are your initial thoughts on the Lumia 1330 that has been leaked? Send your comments to let us know.
Source: NokiaPowerUser
Via: GSMArena