Samsung Galaxy S5 Android Lollipop update spreads further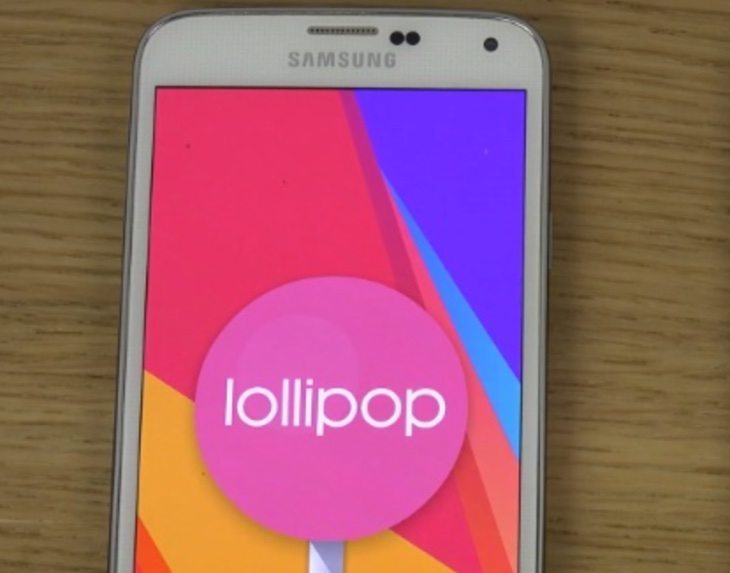 The Android 5.0 Lollipop update is slowly reaching more devices in its journey to end users, but it can seem long a long wait for those eager to get this upgrade for their smartphones and tablets. Samsung doesn't have a great reputation for pushing out speedy official updates, although Lollipop did start to arrive for some users of the Galaxy S5 flagship in early December. Now we have news that the Samsung Galaxy S5 Android Lollipop update is spreading further.
We first heard rumors about the possible arrival of Android 5.0 for the Galaxy S5 at the beginning of December, when one of the French networks pegged its arrival for this month and for the Galaxy Note 4 in January. Just a few days later the update started to reach owners of the S5 in Poland, and this was swiftly followed to users of the device in South Korea. However, as always happens with these big rollouts, they can take several weeks and often months to arrive to all regions and carriers so patience is required!
Samsung often tests new OS versions in one region first, and once satisfied that everything is running smoothly it rolls out to more users. In Poland the S5 has already been treated to 3 updates for Lollipop and it looks as though everything is stable, as the good news is that Android Lollipop is now being pushed out to the Galaxy S5 (SM-G900F) in Spain. As is usually the case, the new update is appearing in Spain for unlocked and SIM-free models of the phone first.
Now that Lollipop has reached the Galaxy S5 in Spain it's a promising sign that further European countries will be treated to the update soon. That's great news for those in Europe but for those in the US it's likely that carrier versions of the S5 will be among the last to receive this update.
It would be good to track the progress of Lollipop for the Galaxy S5, so if you have the phone and receive the Android 5.0 update we'd like to hear from you. Will you be among the first to receive Lollipop for the Samsung flagship?
Source: SamMobile