Micromax Yu Yureka sells out in seconds, next sale coming January 22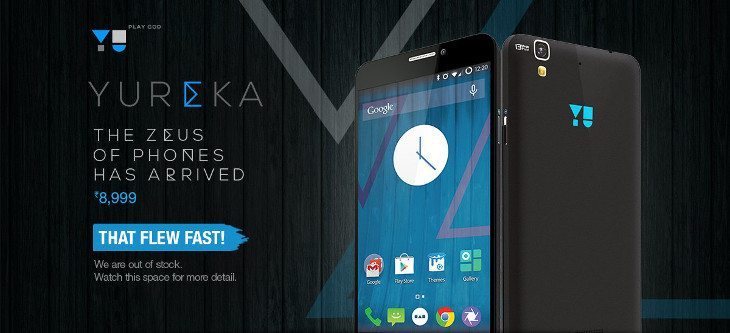 A lot of people are pumped for the low-priced Micromax Yu Yureka, and the device officially went on sale earlier today. Within seconds, the stock ran dry, but we're pleased to announce a new date has been set for the next Micromax Yu Yureka sale.
Micromax released 10,000 units of the Micromax Yu Yureka on Amazon India earlier today, and the device went out of stock within three seconds. Sound familiar? We've seen that happen a lot of Flipkart with Xiaomi's "flash" sales, and Micromax has to be pleased with the results considering they produced the Yureka to combat the Redmi Note 4G and similar devices in the region.
While Micromax might be happy, folks wanting the Micromax Yu Yureka smartphone are not. Issues were reporting during the sale on Amazon, and over 300,000 consumers reportedly registered for the Yureka. If you were left in the cold, have no fear as another Micromax Yu Yureka sale is scheduled for January 22nd. No other details are given, but we expect the stock levels to be about the same.
The Micromax Yu Yureka isn't going to be a smartphone for everyone, but it does offer a lot of bang for your buck if you live in India. If you're unfamiliar with the handset, you can read more about it in our comparison against the Redmi Note or check out its full specifications.
Are you disappointed Micromax didn't put more units of the Yu Yureka up for sale?
via – 91mobiles