HTC One M9 rumors detail speaker cutouts, bezels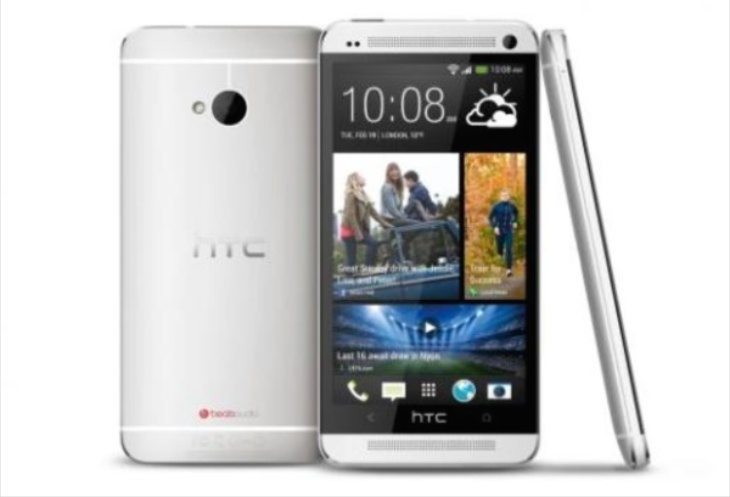 Just a little bit more than a month separates us from the pre-MWC special event HTC is holding in Barcelona on March 1, a special event at which some believe that the Taiwanese phone-maker will unveil its 2015 flagship, the HTC One M9, also referred to it by its code name, Hima. This phone was subject to all sorts of rumors, leaks, and reports, and, the most recent chit chat about the Hima comes in the form of benchmark scores, as well as what is believed to be a picture of the phone itself, reflected in the screen of another phone, while a person was taking the shot.
There was a recent rumor according to which all of the HTC leaks we've seen in the past couple of days and weeks will not turn out to be the final design of the phone, as HTC has been allegedly deploying decoys for the media. Whether that will be the case or not is yet unknown, but, a more recent report, tries to shed some light on the matter, while trying to anticipate further features of the upcoming device.
One of the main reasons for "ney-sayers" to complain about when it comes to HTC's design (both on the One M7, One M8, and their derivates) was the bezel, and not necessarily the side bezel, but the one on the top and bottom. HTC said that this space is filled with technology and it is also necessary for the BoomSound speakers to correctly operate. According to this rumor, the HTC One M9 will not feature the black bar at the bottom, which was the place where the HTC logo was positioned on earlier models. The information comes from an unnamed source which also claims that the upcoming flagship will have its BoomSound speakers taller, and the now displaced HTC logo from the black bar will be moved on the lower BoomSound unit.
The speaker system itself will go through some modifications as well, as the report claims that they will be enclosed within the "edge-to-edge" glass that will take up the most part of the HTC One M9's front panel. As far as the cutouts are concerned, the "speaker grills that span 50% of the phone's top and bottom edges with 45 degree cut" will most likely resemble those on the Nexus 9, than its predecessors, the M8 and M7.
Source: HTCSource