iPhone 7 design featuring wireless charging is enticing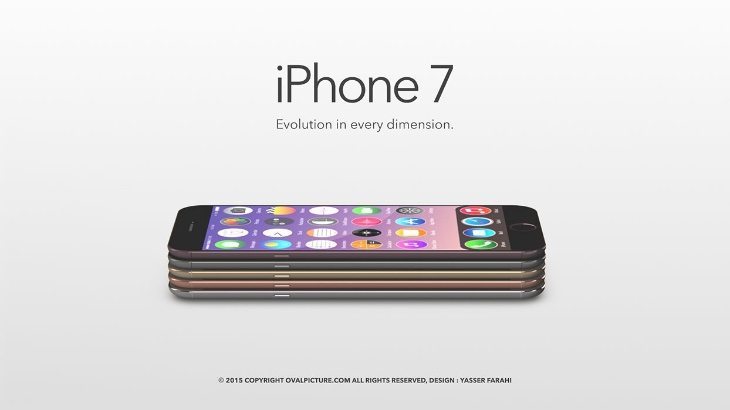 Although it's several months until an expected unveiling of the new iPhone 2015, we're already starting to see leaks and rumors about specs and features. Another thing we've seen is plenty of ideas for how it will look, and today we have an iPhone 7 design that features wireless charging and is extremely enticing.
This is not the first iPhone 7 concept we've seen and it most certainly won't be the last before the next iPhone releases. Another thing to point out is that the new iPhone is more likely to be titled the iPhone 6S than the iPhone 7 going on previous name patterns. However, most are referring to it as the latter although it could be that this designer's iPhone is meant as a 2016 model.
The iPhone 7 you can see in the images here comes from designer Yasser Farahi, and shows a very slim handset (6.1mm) with narrow bezels. One of the most appealing aspects here is the addition of wireless charging with an Apple Wireless Charging Dock/Kit. This is something that has often been rumored but never yet come to fruition on an Apple iPhone.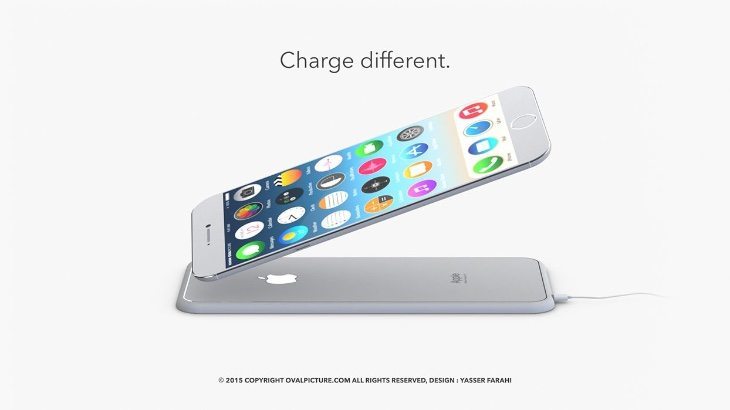 The rounded edge stying remains the same as the current iPhone 6 and 6 Plus, but the rather conspicuous antenna lines are gone and the volume buttons have been repositioned on the right side. Farahi also imagines that the current protruding camera could be replaced instead with a lens that emerges only when the camera app is activated, and calls this Dynamic Lens Technology.
Another interesting idea is stereo sound that's only activated when necessary and requires the phone being placed in landscape mode. The designer has also come up with a specs sheet that includes an Apple A10 processor, a 4.7-inch Full HD display resulting in 401 ppi and with Sapphire glass, 5GB of RAM, and internal storage of 32, 64 or 128GB.
Further specs include a 12-megapixel rear camera with optical image stabilization and 4K video recording capability, as well as a 5-megapixel front-facing camera. This iPhone 7 is said to weigh 114g and as you would expect it runs iOS 9. The designer also adds wine and copper color options to the mix.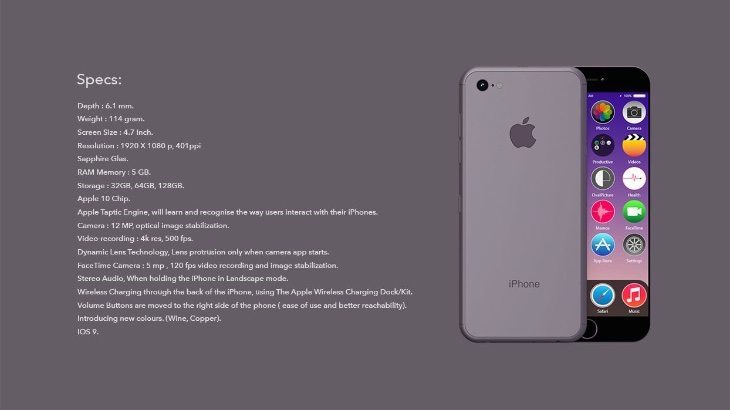 We've included a few of the images here but you can see more at the source below. You can also get a further look at this design in the video that we've embedded below this article for your convenience. Meanwhile as far as the next real deal iPhone is concerned there have been rumors that it could step up to 3GB of RAM, and another recent leak talked of a dual-camera and some kind of 3D pressure sensor.
We're really interested to hear what you think of this latest concept idea for the iPhone 7. Would you like it to look anything like this? Maybe wireless charging for the next iPhone is something that you would really welcome? Let us know with your comments.
Source: Oval Picture
Via: Cult of Mac