Samsung Galaxy S6 display size indicated as 5-inches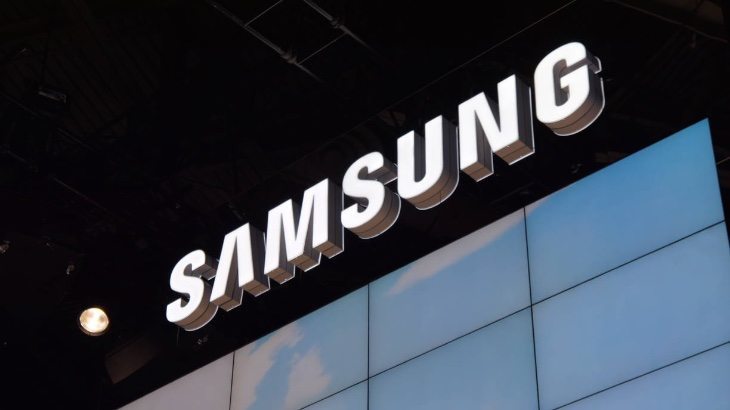 There has been a mountain of leaked and rumored specs about the upcoming Samsung Galaxy S6 smartphone over the last few months. As we get closer to an expected unveiling in March these leaks have increased and although we have a good outline of many of the specs, we haven't heard so much about the size of the screen. However, the latest news on the Samsung Galaxy S6 display size indicates it will be 5-inches.
We've been reporting on leaked specs for this device for some time and unconfirmed specs include an Exynos 7420 chipset or Qualcomm Snapdragon 810 procesor, although recently it has been suggested that only an Exynos model will now appear. Further unofficial specs have included a QHD resolution display of 2560 x 1440 with the size of the display anywhere between 5.2 and 5.5-inches, 3 or even 4GB of RAM, a 20-megapixel rear camera with optical image stabilization, and a 5-megapixel front-facing snapper.
The latest snippet of news about the device was spotted on the Indian import/export website Zauba, where we often see details of upcoming devices leaked. Two Galaxy S6 units that have arrived in India for testing and evaluation have appear listed. They are shown as having model number SM-G920V and a 5-inch display. That's a little puzzling as it's a bit smaller than the 5.1-inch display of the current Galaxy S5, and this would be the first time that the screen size on Samsung's flagship had been reduced. However, it's certainly possible and the difference is not too much.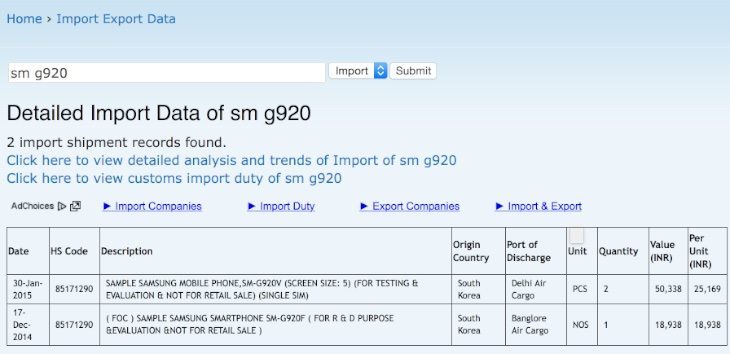 The import price of the Samsung Galaxy S6 is also shown on the listing as Rs. 25,169 per unit, that's around $405 or £270. However, we'll point out that this is highly unlikely to indicate a final retail price for a device as it's only an import valuation. Claimed dimensions of the phone have also recently surfaced and it's said to measure 143.5mm x 70.7mm x 7.2mm.
Another recent rumor about the device concerns a mystery function, and you may also be interested in our recent article about the question of buying the Galaxy S5 now, or waiting for the Galaxy S6. There's not too long to go before we anticipate the official reveal of the Samsung Galaxy S6 and we'll bring news on further developments as we hear it.
Are you keenly waiting for the Samsung Galaxy S6 to be announced? What are your thoughts on the 5-inch display size as shown on this import listing? Let us know by sending your comments.