Samsung Galaxy S5 vs Galaxy S6, a matter of timing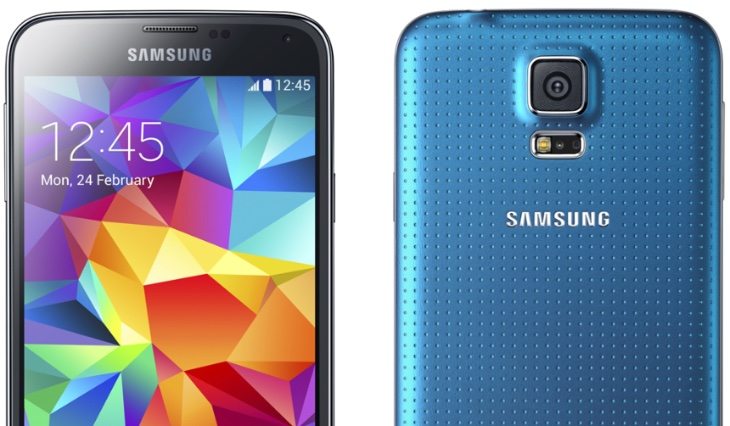 The Samsung Galaxy S5 released in April 2014 and has been another hit in the successful flagship line. It's still selling well and there are plenty of consumers who may just be thinking of purchasing one now. However, if that's the case for you it might be worth holding back for the Samsung Galaxy S6 as this is expected to release in the coming months. Therefore today we're looking at the Samsung Galaxy S5 vs. Galaxy S6 and the matter of timing.
We'll begin by running through the key specs and features of the Galaxy S5 before we move on to what we've heard about the Galaxy S6 so far. As the S6 has not been officially announced yet we should point out that anything we can say about this handset so far is unconfirmed. Nevertheless it's always the case that we hear many leaked and rumored specs about upcoming Samsung devices, and in many instances this pre-release information does turn out to be accurate, although there are also a few rather wild suggestions that come to nothing. We hope to give you an idea of what you can expect when the next flagship appears though.
Some people about to purchase the Galaxy S5 may have no idea that a newer flagship is about to arrive. We anticipate that the Galaxy S6 will be unveiled at an event just before or during MWC 2015 in early March and that it will release around the same time as the S5 last year, so we're looking at April. Therefore if you buy the Galaxy S5 now you may regret not waiting to see what the S6 has to offer when it's revealed.
Specs of the Galaxy S5 include a 2.5GHz Qualcomm Snapdragon 801 quad-core processor with Adreno 330 graphics, or an Exynos 5422 octa-core processor with Mali-T628 MP6 GPU depending on region. It has a 5.1-inch Super AMOLED display with resolution of 1920 x 1080, 2GB of RAM, and 16 or 32GB of internal storage that's expandable via microSD to 128GB. There's also a 16-megapixel rear camera, 2-megapixel front-facing camera, and 2800 mAh battery.
It released running Android 4.4.2 KitKat skinned with Samsung's TouchWiz, although the Android 5.0 Lollipop update has now started to roll out for the phone in some regions. It's also dust and water resistant and arrived with multiple features such as a fingerprint sensor, heart rate sensor and much more. It's easy to see that this handset has a whole lot to offer buyers, but a short wait could get you even more. Now we'll focus on what we know, or think we know, about the upcoming Galaxy S6. There have been many sets of leaked specs so far but some have remained consistent and are widely expected.
For some time now it has been thought that either a Qualcomm Snapdragon 810 or Exynos 7420 chipset would feature, although there has been recent news that only Exynos models will be produced as Samsung could be dropping Qualcomm. Other leaks have suggested a 5.5-inch QHD display with resolution of 2560 x 1440, a 20-megapixel rear camera with optical image stabilization and 5-megapixel front facing unit. As far as RAM is concerned it has long been thought that the Galaxy S6 will step up to 3GB of RAM, though recent leaks suggested that it could in fact have 4GB.
Further suggestions for the Galaxy S6 are an improved type of fingerprint sensor, and recent rumors have included a possible glass back meaning a non-removable battery, and some interesting sounding accessories. Most recently the idea of a mystery "special" function has emerged, and it's possible that could be tied in to the aforementioned accessories. As far as the design is concerned there are still rumors of a metallic frame and a more premium build. Also we shouldn't forget that a Galaxy S6 Edge variant with curved edge is also rumored, that could be dubbed the Galaxy S Edge.
It's likely that the Samsung Galaxy S6 will be running Android Lollipop out of the box and there has been recent talk that Samsung will be trimming back its TouchWiz user interface for the phone. If much of the above turns out to be accurate then the Galaxy S6 will certainly have buyer appeal. Those who have already purchased the Galaxy S5 will have to consider if the above (unofficial) specs and features will be worth upgrading to the S6 for. However, if you were about to purchase the Galaxy S5 then it would seem sensible to wait just a bit longer to see exactly what the Galaxy S6 is confirmed with when it's officially announced.
In conclusion we'd say that the Galaxy S5 vs. Galaxy S6 decision really is a question of timing. Were you just about to buy the Galaxy S5 but didn't realize the S6 was likely to appear before too much longer? Maybe you still feel that the S5 is a good choice for you considering there's no confirmed Galaxy S6 release date yet? Perhaps you now feel that the potential of the Galaxy S6 means it's worth waiting for? Let us know with your comments.