AT&T Galaxy S5 update rolling, but sadly not Android Lollipop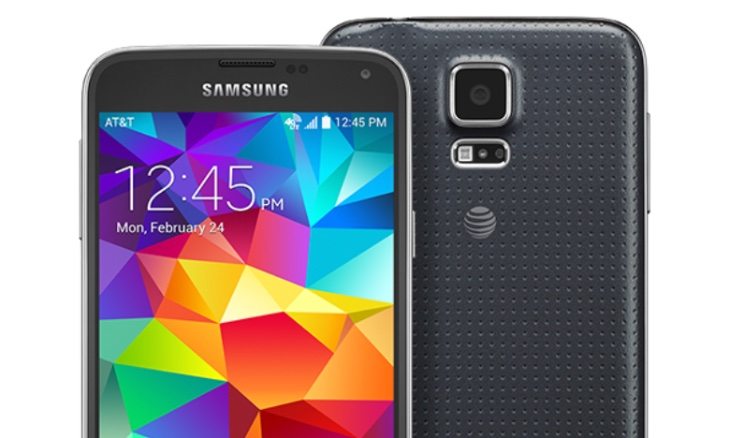 Since Android 5.0 Lollipop appeared on the scene we've been trying to keep readers informed about its arrival to different devices. However, we shouldn't forget that for some people their smartphones have still not received the latest Android KitKat update. An AT&T Samsung Galaxy S5 update is now rolling, but sadly it's Android 4.4.4 rather than Android Lollipop.
One of the most irksome things about Android updates is the fragmentation of the platform. This can mean that an update can arrive for some, and yet others with the same device in different regions and on different carriers often have to wait months longer to receive the same upgrade. US carriers are usually among the last to seed updates to their smartphone variants, much to the annoyance of some device owners.
Android 5.0 Lollipop has already arrived for owners of the Galaxy S5 in some world regions, including parts of Europe. Yesterday we were pretty surprised that Verizon started to roll out Android Lollipop for the Galaxy S5, making it the first US carrier to provide this latest update. The news today is that Android 4.4.4 KitKat has begun rolling out for the Galaxy S5 on AT&T as an over-the-air update, which merely illustrates the disparity between users with the same device.
For AT&T owners of the Galaxy S5 (SM-G900A), Android 4.4.4 brings some new features and improvements, even though it won't offer the delights of Lollipop. Among the changes that owners will get with 4.4.4 KitKat is support for VoLTE, along with security improvements, HD voice, a pre-installed Uber app, and AT&T services additions. There are also the usual bug fixes and other enhancements.
The size of the update is 487MB and customers are advised to be on WiFi when downloading and installing it. If you don't receive notification to your device you can check manually by heading to Settings followed by About Device followed by Software Updates.
While users will notice these benefits, we can't help thinking that some may also be wondering why they are receiving updates so long after customers in other regions and on different carriers.
Fingers crossed that AT&T will soon play catch up and won't take too much longer to start rolling out Android Lollipop for the Galaxy S5. Are you an AT&T Galaxy S5 user? What are your thoughts that your device is only just receiving Android 4.4.4 KitKat while other owners of the same phone are receiving Android 5.0 Lollipop? Do let us know by using the comments box below.
Source: AT&T