Samsung Galaxy J1 4G with upgraded processor official for India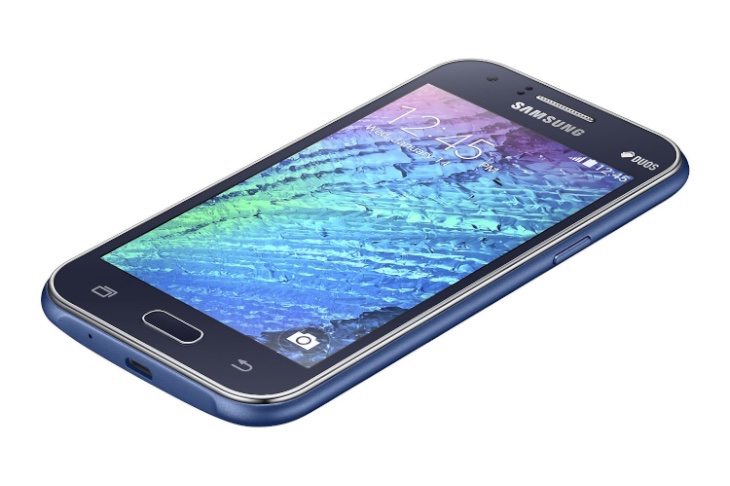 It was only at the end of January that Samsung officially introduced the Galaxy J1 smartphone and following this we reported that the phone had been launched and priced for India. There's some interesting further news about this handset, as the Samsung Galaxy J1 4G with an upgraded processor has now also been made official for India.
The Galaxy J1 that we already knew about had 3G support and sported a 1.2GHz dual-core processor and was priced for India at Rs. 7,190. At that time we said it faced competition from phones such as the Lenovo A6000 that also features 4G LTE connectivity, and the upcoming Xiaomi Redmi 2 is also a budget phone featuring 4G. Now just after availability of the 3G Galaxy J1 reached India, Samsung India has decided to announce a superior version.
As well as 4G LTE, the new variant of the Galaxy J1 has been improved to a 1.2GHz quad-core processor, upping the ante a little more. Other specs of the Galaxy J1 4G include a 4.3-inch display, 768MB of RAM, and 4GB of internal storage (expandable). It has a 5-megapixel rear camera, a 1850 mAh battery, and is dual SIM handset running the Android 4.4 KitKat operating system.
The 4G version of the Galaxy J1 will be available from the second week in March and it's coming in black, blue or white color options with an anticipated price of Rs. 9,990. It will arrive in India alongside new 4G Samsung phone versions of the Galaxy Grand Prime and Galaxy Core Prime.
Are you pleased to hear of upcoming availability of the Samsung Galaxy J1 4G? Maybe you wish you'd known about this model before you purchased the 3G version? Do send us your comments to let us know.
Source: Fone Arena