Sony Xperia Z4 Dual SIM leaks show Lollipop UI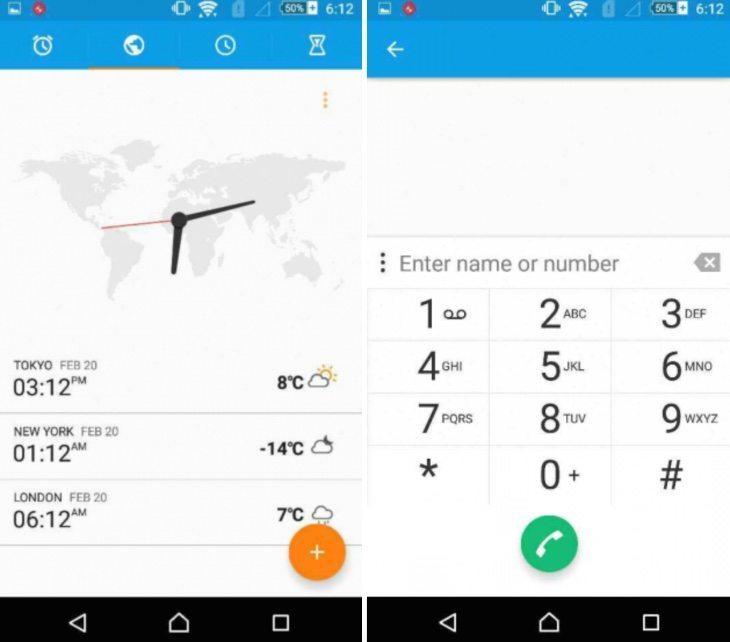 Sony Xperia smartphones are extremely popular and upcoming flagship devices attract lots of interest. Plenty of people are waiting to see what the Sony Xperia Z4 brings to the table, and now a Sony Xperia Z4 Dual SIM leak has supplied some screenshots showing the Android Lollipop UI.
In January we reported on a leak suggesting that the Sony Xperia Z4 will also arrive in a dual SIM model, and this would follow the pattern of the Sony Xperia Z3 that released in September last year alongside the Xperia Z3 Dual. Now some leaked images have appeared that are purported to be from a Sony Xperia Z4 Dual.
In the 'About Phone' settings the model number has been covered over but it's shown as having a Qualcomm MSM8994 chipset, which is the Snapdragon 810, and the device is running Android 5.0.2 Lollipop. The kernel version starts with "3.10" and the software build number begins with "28." Looking under Settings also reveals that this is indeed a dual SIM handset.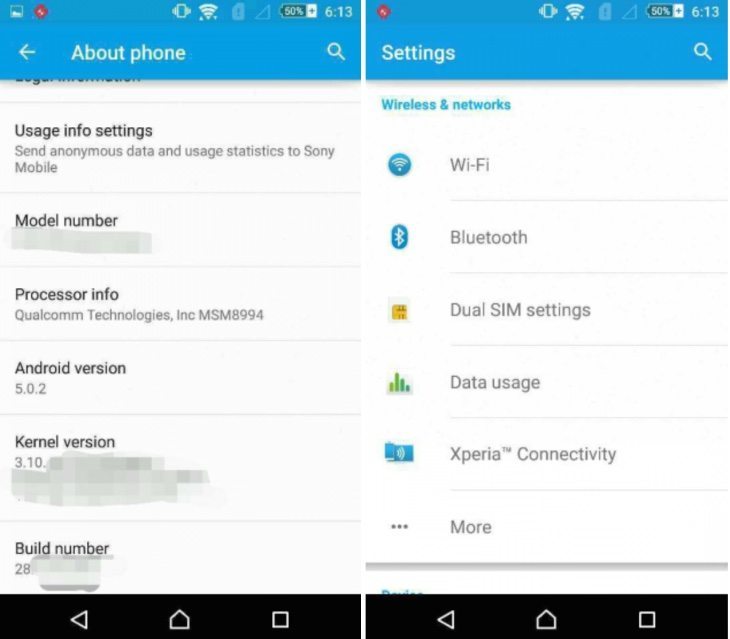 The screenshots also give an idea of how the user interface could look when other Xperia phones get the update, and although there are some Sony tweaks it still sticks largely to Google's Lollipop Material Design. Other expectations for the Xperia Z4 include a 5.2-inch display size with either Full HD or Quad HD resolution, 3GB of RAM, a 21-megapixel rear camera, and 3400 mAh battery, although of course all of these specs are unconfirmed at this time.
For some time it has been thought that the Xperia Z4 could be officially revealed at MWC in Barcelona in the first week of March. However, there have been recent pointers that Sony might push back a formal debut to the summer. That remains to be seen, but for now it would be interesting to hear what you think of these screenshots? Are you eagerly anticipating the Sony Xperia Z4 or its dual SIM version?
Source: Xperia Blog