Asus Zenfone 2, Zoom and ZenWatch India launch news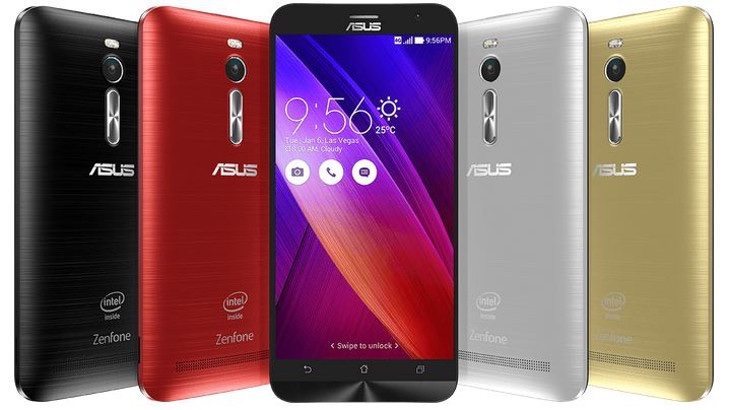 We have some information today for our readers in India who are interested in Asus devices. There is some Asus Zenfone 2, Zenfone Zoom and ZenWatch India launch news. Following the success of other Asus Zenfone devices there is likely to be plenty of interest in these smartphones and also the smartwatch.
The Asus Zenfone 2 smartphone (pictured below) was announced in January, as was the Zenfone Zoom, while the Asus ZenWatch was first officially introduced back in September last year. Now at the launch of the Eeebook X205 in New Delhi the company has given some details on when the above devices will be launched for India.
Asus India head Peter Chang said that the Zenfone 2 was heading for a launch in the country in Q2 (April to June) and said that the "Zenfone Zoom might be later maybe Q3," (July to September). He also said that the Zenbook Windows 8.1 notebooks should also arrive for India by Q2.
As far as the ZenWatch wearable device is concerned there's not a clear picture. Previously the company had plans for it to launch in India this quarter, but it seems that Asus may have had a change of mind. Chang said, "We still plan to launch it in Q1, but now the problem is that we have too many products. So we need to also prioritize and we also have to ensure there is enough supply for existing countries."
The Zenfone 2 is a first for Asus and at its unveiling we heard that it was coming in a 4GB RAM variant, a first for a smartphone. There has recently been some confusion about the price of the phone but hopefully we'll know more on that soon. Meanwhile the Zenfone Zoom is a camera-centric smartphone with optical zoom. Interestingly there have been recent reports of a possible ZenWatch 2 release in Q3 this year.
Are you pleased to hear of the latest plans for India launches of the Asus Zenfone 2, Asus Zenfone Zoom and Asus ZenWatch? Are you waiting for any of these devices in particular? We always appreciate your comments.
Source: Business Today