Microsoft Lumia 1330, Lumia 640 latest news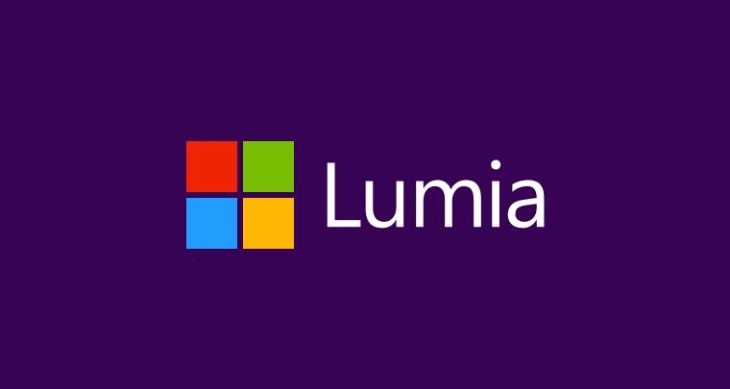 There have been leaks and rumors about the Microsoft Lumia 1330 for some time now and more recently we've also seen signs of a Microsoft Lumia 640. Now both of these smartphones have turned up on AdDuplex as well as an RM-1099 model, so read on for Lumia 1330 and Lumia 640 latest news.
AdDuplex is a company that follows upcoming Windows Phone products and included the above devices in a recent listing of upcoming handsets along with a few notes on each. The Lumia 1330 RM-1062 is shown on the listing with other model numbers for the device, one of which (the RM-1063) is headed to US carrier AT&T. Further model numbers for the Lumia 1330 are the RM-1064, 65, 66 and 67, and AdDuplex notes that the amount of spots of this phone indicate we should see it announced at MWC (March 2 — 5).
In late December there was a benchmark spot for the Lumia 1330 with model number RM-1062 showing specs of a Snapdragon 400 quad-core processor, Adreno 305 GPU, a 5.7-inch display with 1280 x 720 resolution, 1GB of RAM, and 32GB of internal storage. The 1330/1335 is also thought to have LTE-Advanced connectivity, a 13.1-megapixel rear camera and 5-megapixel front-facing camera.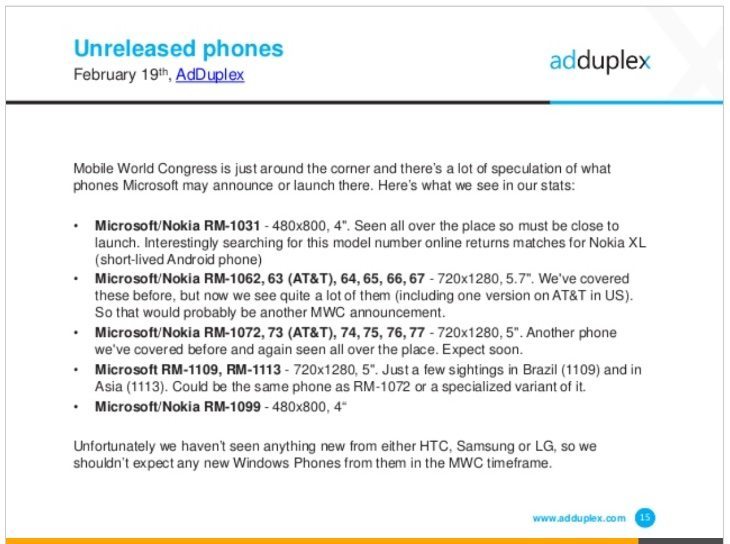 Meanwhile we recently saw signs of the Lumia 640 with model number RM-1109 when the phone passed through the Brazilian certification process. This is shown on the listing along with a RM-1113 variant and it has a 5-inch display with 1280 x 720 resolution. Other expected specs for this one include a Snapdragon 400 processor, 1GB of RAM, an 8,7-megapixel rear camera, 0.9-megapixel front-facing unit, LTE, NFC, and optional dual SIM.
It's also noted that this could be the same phone as the RM-1072, 73, 74, 75, 76 and 77 or a variant of it, and the RM-1073 is said to be another handset heading to AT&T. The RM1099 also make an appearance but not much is known for this one yet other than it has a 4-inch display with resolution of 800 x 480.
With MWC 2015 just around the corner we expect to be able to bring confirmed details of at least some of these new Lumia phones soon, so do check back with us from time to time. Are you hoping to see the Microsoft Lumia 1330 or 640 released soon? Let us know with your comments.
Source: Slideshare – AdDuplex
Via: GMSArena