3G Moto E 2nd gen price for India shows up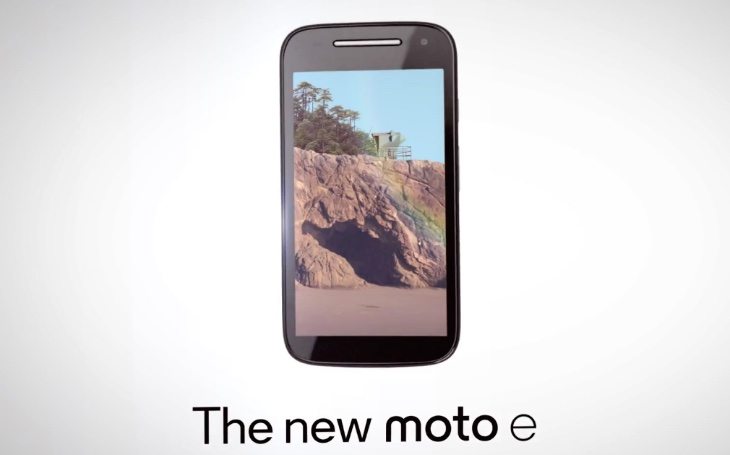 Yesterday the Motorola Moto E (2015) was made official and it's coming in both 3G and 4G versions. The original Moto E has been massively popular in India and the new version is likely to be another big hit. Motorola has already given a price for the 4G version of the phone in US dollars, and now the 3G Moto E 2nd gen price for India has shown up.
When we reported on the arrival of the second-generation Moto E yesterday, there was a US product page available for the 4G Moto E and Motorola said that the 3G version would be 'coming soon.' The 4G model is single SIM so it seemed likely that the 3G variant would be a dual SIM model and that has now turned out to be the case.
Motorola has stated that the 3G Moto E 2nd gen will be available in India soon from Flipkart, but the company didn't give a price. However, a promo video has been made available and at the end a price of Rs. 6,999 is clearly listed, incidentally the same price as for the Lenovo A6000. Some readers may recall that earlier this month the Moto E first generation phone was reduced in India to Rs. 5,999 so the above pricing makes sense.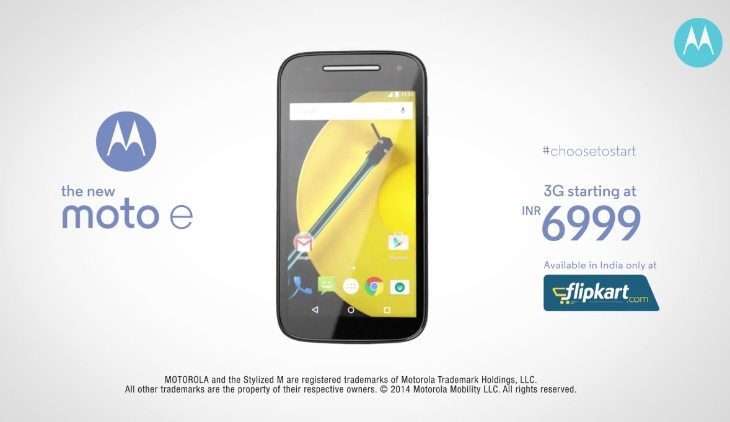 Specs for the Moto E 2nd gen 3G phone include a 1.2GHz Snapdragon 200 quad-core processor, Adreno 302 graphics, and a 4.5-inch display with resolution of 960 x 540. It has 1GB of RAM and 8GB of internal storage (expandable), a 5-megapixel rear camera and VGA front-facing unit. The 3G model is dual SIM and has a 2390 mAh battery and runs Android 5.0 Lollipop.
Connectivity for the new Moto E (aka Moto E2) includes 3G, WiFi 802.11 b/g/n, Bluetooth 4.0, and GPS, and the phone has FM radio and a 3.5mm audio jack. There's no word yet on the price of the Moto E 4G LTE version for India, but this one has a 1.2GHz Snapdragon 410 quad-core processor and Adreno 306 GPU instead.
The Moto E 2nd gen 3G model will go on sale in India exclusively at Flipkart according to the promo YouTube video that' we've embedded below. However, at this point there's no specific availability date shown but we'll pass on more news to readers as we hear it. Do you already have your sights set on the Motorola Moto E 2nd gen? It's always good to receive your comments.
Via: Fone Arena