Sleek Huawei Smartwatch spotted before MWC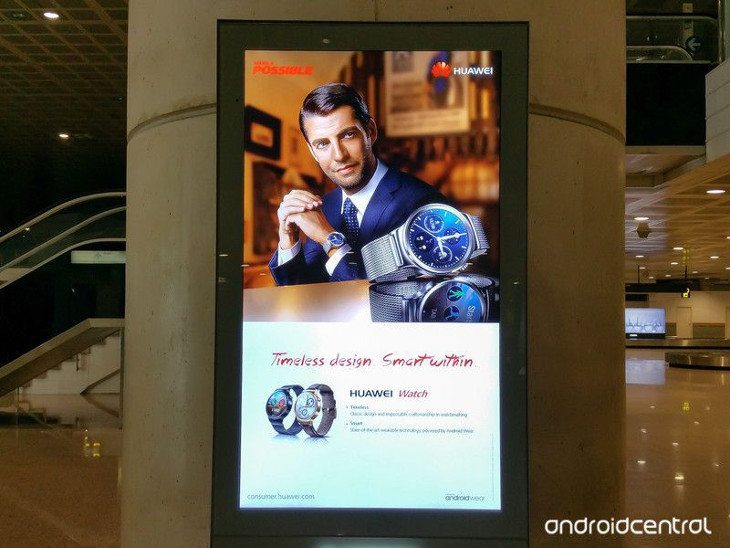 A few days ago we told you about Huawei's new smartband that has been unveiled right before MWC. We knew that wasn't the only wearable the company had in the works, and now we've gotten our first look at the Huawei smartwatch. You're going to be surprised…
In January, Huawei unveiled a roadmap that showed off some of their new products set for the first half of the year. We've already seen the 4.5G smartband shown in that roadmap, and the first photo of the Huawei smartwatch has just shown up in a big at an airport in Barcelona.
As you can see from the photo, the Huawei smartwatch is a sleek looking wearable with a round face and a classic design. It is not what we expected, but a very pleasant surprise that could give the Moto 360 and Moto X a run for their money. The wearable is said to sport Android Wear, and there will be three different models with black, gold tone and leather, and silver.
We've been waiting for a manufacturer to put out a wearable that makes us throw our money at the screen without breaking the piggy bank. The Huawei Watch may be that device as the company's products are affordable compared to some of the other brands, and let's face it… it looks amazing in that ad. We'll find out more about the Huawei Watch in a few short days when MWC 2015 kicks off.
source – Android Central