Samsung Galaxy S6, HTC One M9 prices appear online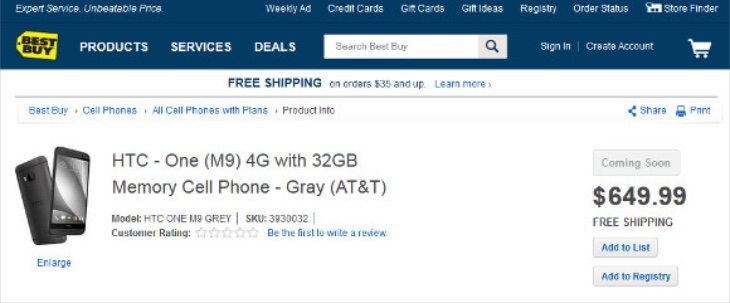 The Samsung Galaxy S6 and HTC One M9 flagships are both being made official at separate events today. There's a phenomenal amount of interest in these new flagship smartphones as you might expect, and now just ahead of their unveilings, Samsung Galaxy S6 and HTC One M9 prices have appeared online.
We'll begin with the HTC One M9, as the event for this one is very close now (details on world times and live streaming here). This also appears to be the more concrete price leak as it actually comes from a Best Buy website listing. The HTC One M9 price is listed with a no-contract price of $649.99. It's shown for the AT&T 32GB version but is likely to be the same or thereabouts for other carriers.
The news on the Galaxy S6 price is a bit less firm. We've previously seen some pricing indicators for the S6 and also the S6 Edge, and this latest news comes from a purported listing of the device on the Samsung UK website, via a screenshot on the XDA Developer forum.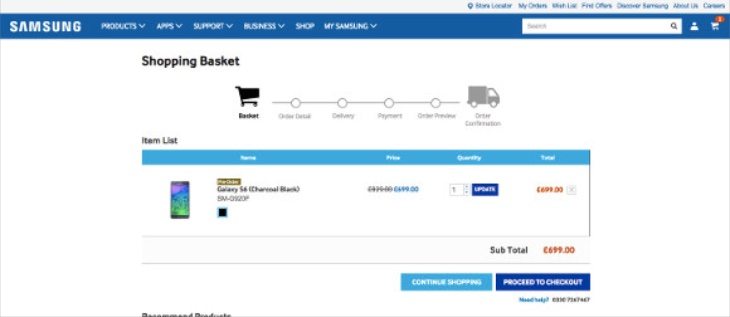 The Galaxy S6 (SM-G920F) appears to be on a pre-order page with an original price of £829.99 but that has been crossed through so that it now appears at £699. That equates to around $1,079 or €963. We advise more skepticism on this Galaxy S6 price though, as the image shown is of a different Galaxy handset and the page that the screenshot is claimed to be from is no longer online.
It's only a few hours until the Samsung Galaxy S6 launch event (times and live streaming here) so hopefully we will know more about this very soon. Are you eagerly waiting for the official launches of either the Samsung Galaxy S6 or HTC One M9? Which of these new smartphones are you most interested in?
Sources: Best Buy AND XDA Developers
Via: GSMArena