Huawei Nexus 5 2015 design with extensive specs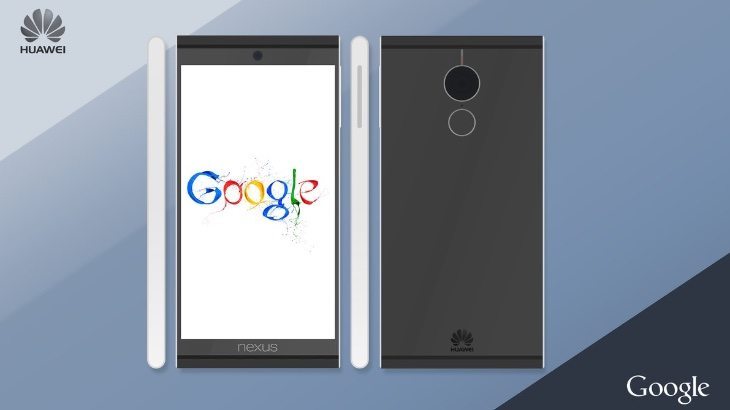 There is always huge interest as soon as talk of a new Nexus smartphone starts up, and just lately there has been some interesting news on this. It has been suggested that a Chinese maker is likely to produce the next Google Nexus handset, and it hasn't taken long for concepts based on this information to start to appear. Today we're showing you a Huawei Nexus 5 (2015) design with extensive specs as a teaser of possibilities.
Recent reports out of China implied that Google would be partnering with a Chinese manufacturer for a new Nexus handset this year, so plenty of names such as Xiaomi, Huawei, Lenovo, and Meizu were in the frame. Following this Huawei emerged as a suggested front-runner. We don't yet know what the title of the new Nexus phone following the Nexus 6 will be, as the Nexus 7 has been used for a tablet, and the design we're sharing now has been dubbed the Nexus 5 (2015).
It comes from r4yNTv over on DeviantArt, who has also come up with an impressive specs list for the device. It would be powered by a Snapdragon 820 64-bit octa-core processor, with next gen Adreno GPU, and a 5.2-inch JDI OLED display with resolution of 1920 x 1080 and 424 ppi featuring Gorilla Glass 4. There's 4GB of LPDDR4 RAM, and 64GB of UFS 2.0 storage.
It carries a 13-megapixel rear camera, 8-megapixel front-facing snapper, and a whopping 6000 mAh battery. There's also LTE-Advanced connectivity, a USB Type C port, dual stereo speakers at the front and two microSIM slots. The handset measures 139mm x 71mm x 7.6mm and features a removable rear for battery access. It has a soft touch plastic shell with metal sides, chamfered edging and slim bezels.
The designer has also included a price for this Nexus 5 (2015) of $499 and has even given a release timeframe of 2015. You can see the full extensive list of specs and features at the source below. The design offers something a little different and we rather like it, although we'd like to know if you agree. Send us your comments about this new Google Nexus 2015 by Huawei design to let us know.
Source: DeviantArt
Via: Concept Phones