Moto E (2015) 3G version now on sale for US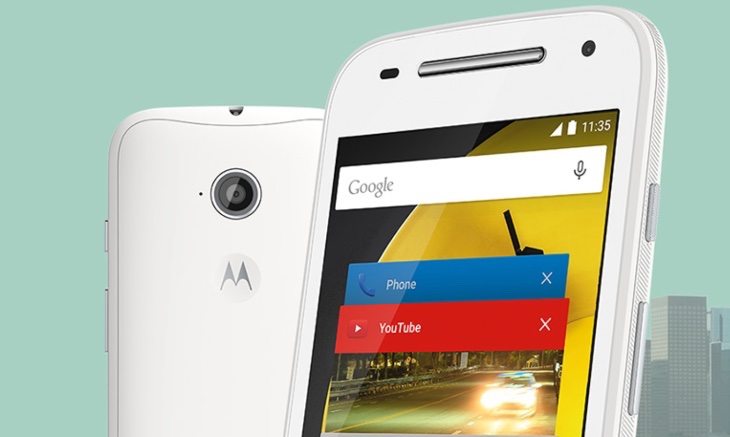 The Motorola Moto E 2nd gen smartphone was recently introduced and following the success of the original Moto E it's likely to see plenty of success. When it was made official, the 4G LTE model was up for grabs for the US market but the 3G variant was shown as 'coming soon.' Now the Moto E (2015) 3G version is also on sale for the US, news that will please potential buyers.
The new Moto E 4G LTE price is $149.99 and the 3G-only variant is now also up for sale. A Motorola product page shows that a 3G US GSM model is available as well as a 3G Global GSM model. Both have a price tag of $119.99 and come in black or white color choices. That's a non-contract price so it's likely to have plenty of appeal for those who want an affordable handset.
The 3G-only variant has slightly less specs in the way of the processors, as it has a 1.2GHz Snapdragon 200 quad-core processor and Adreno 302 graphics rather than the 1.2GHz Snapdragon 410 quad-core CPU and Adreno 306 GPU of the LTE model. Other specs remain the same though, so you can expect a 4.5-inch IPS LCD display with 960 x 540 resolution resulting in 245 ppi, 1GB of RAM, and 8GB of internal storage (expandable via microSD).
Further specs include a 5-megapixel camera, a VGA front-facing unit, and a 2390 mAh battery, and it runs the Android 5.0 Lollipop OS. If you want to see much more of the phone and for some useful insight why not check out a 2nd gen Moto E review that we recently showed readers. If you want to order the device head to Motorola here.
Have you been waiting for the 3G-only Moto E (2015) to arrive for sale in the US? What is it about this smartphone that appeals to you most?