HTC One M9 Plus photos show massive rear sensor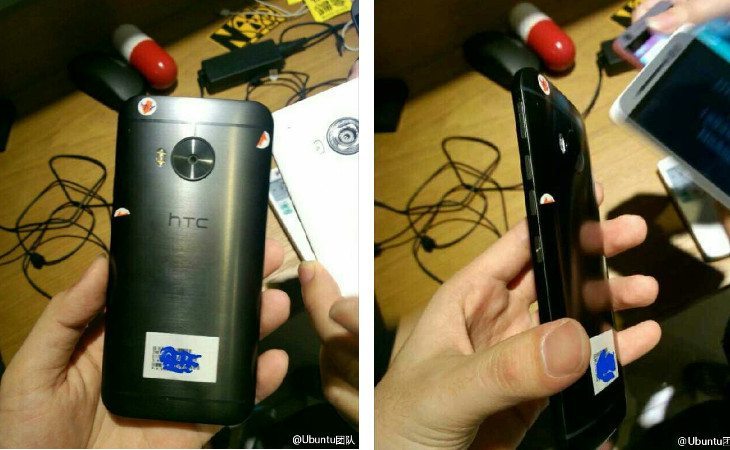 Feeling a little disappointed by the HTC One M9? Many consumers and blogs are conflicted about HTC's new flagship, but we're here to turn that frown upside down. The HTC One M9 Plus rumors won't seem to die this year, and new HTC One M9 Plus photos have surfaced showing a huge rear sensor.
We got a look at a smartphone rumored to be the HTC One M9 Plus back in January, and another render popped up from @evleaks around the same time. While we hoped @ev's photo was legit, we got a revamped One M8, and no mention of an M9 Plus or Prime. A new leak shows the handset may still exist, but its design certainly isn't any clearer.
The new HTC One M9 Plus photos come from Weibo, and show a device similar to what we've seen before. It's basically a HTC One M9 with a massive rear camera. It's not a design that will make you drool, but it is bigger than the normal model and should have impressive features if the rumor mill is correct. It could also just be a dummy device from early on in the One M9 concept phase.
If you've been following the wild world of smartphones long enough, you'll know this isn't the first time we've been around the block with the HTC Prime rumors. We're hoping it will be the last time though, as we feel HTC really needs to step up their game this year if they want to stay relevant in 2015's upgrade cycle — it certainly won't be any easier next year.
Are you happy with the HTC One M9 or were you really looking forward to something different from HTC?
via — Phonearena