VAIO smartphone specs and price are unexciting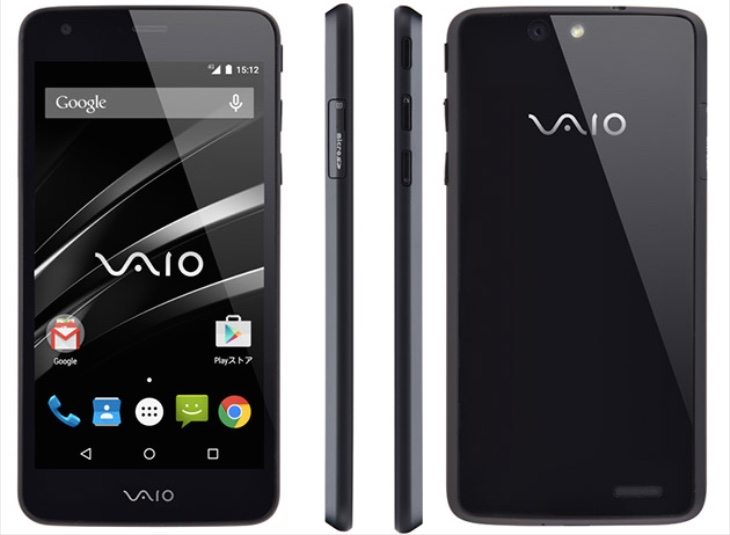 Many of you will have heard of Sony VAIO laptops and computers, and over the last few months there have been rumors about a VAIO smartphone on the way. Sony sold off its VAIO division and VAIO Corporation has now used the familiar branding for a phone. The first VAIO smartphone has now been officially introduced and it's simply called the VAIO Phone. Read on for details of specs and pricing.
VAIO Corporation is largely owned by Japan Industrial Partners, and back in December we first heard that VAIO-branded smartphones would be coming in 2015. Then in late February we saw some specs appear in benchmarks for a VAIO handset. Now the VAIO Phone has been revealed and we know the full lowdown.
This smartphone has a 1.2GHz quad-core processor (likely the Snapdragon 410), a 5-inch display with resolution of 1280 x 720, 2GB of RAM, and 16GB of internal storage (expandable via microSD to 64GB). There's a 13-megapixel rear camera, 5-megapixel front-facing unit, and a 2500 mAh battery. It runs Android 5.0 Lollipop with minimal bloat, and the handset measures 141.5mm x 71.3mm x 7.95mm, weighing in at 130g.
The VAIO Phone has been launched for Japan with availability from March 20th at b-mobile. It will end up costing JPY51,000, which equates to around $420, but there are already plenty of murmurings about how much it resembles the Panasonic Eluga U2 that has similar specs, looks the same, and manages to be cheaper.
There may have been many people looking forward to a VAIO smartphone, but this one doesn't look like anything to get too excited about, especially given the pricing. We'd like to hear your thoughts on the VAIO Phone? Is this a phone that you would consider purchasing?