Lumia 640 vs Yu Yureka shootout for India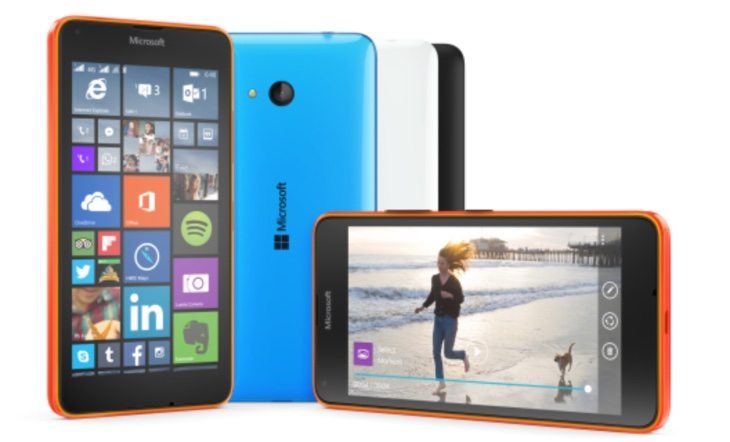 The Micromax Yu Yureka has won plenty of fans since it arrived on the scene, as it has very decent specs for an affordable price. The Microsoft Lumia 640 has recently been announced and will shortly start to release to different world regions. This is also likely to be a popular smartphone, so today we're bringing you a Lumia 640 vs. Yu Yureka shootout for India.
Before we begin we'll clarify details of the Lumia 640 as it's coming in several variants. These are a 3G Dual SIM model (comparison with Lumia 535 here) and single SIM and Dual SIM models that have 4G LTE connectivity. The Micromax Yureka is a Dual SIM 4G smartphone, so for the purposes of this comparison we're looking at the Lumia 640 4G LTE dual SIM handset. Let's check out the specs and more to see how they compare.
Processors
The Microsoft Lumia 640 LTE Dual SIM has a 1.2GHz Snapdragon 400 quad-core processor and Adreno 305 graphics. The Micromax Yu Yureka is equipped with a Snapdragon 615 octa-core processor with 4 cores at 1GHz and 4 at 1.5GHz, and it has Adreno 405 graphics.
Display
The Lumia 640 has a 5-inch IPS LCD display with resolution of 1280 x 720 and 294 ppi. The Yu Yureka has a 5.5-inch IPS LCD display with 1280 x 720 resolution resulting in 267 ppi.
RAM and Storage
There's 1GB of RAM for the Lumia 640, with 8GB of internal storage that can be expanded via microSD to 128GB. The Yureka has 2GB of RAM and 16GB of internal storage, this time expandable to 32GB.
Camera set-up
The Lumia 640 has an 8-megapixel rear camera with autofocus, LED flash and 1080p video capture, as well as a 1-megapixel front-facing camera. The Yu Yureka has a 13-megapixel rear camera, also with autofocus, LED flash and 1080p video, and a 5-megapixel front-facing unit.
Battery
The Lumia and Micromax handsets both have a 2500 mAh battery.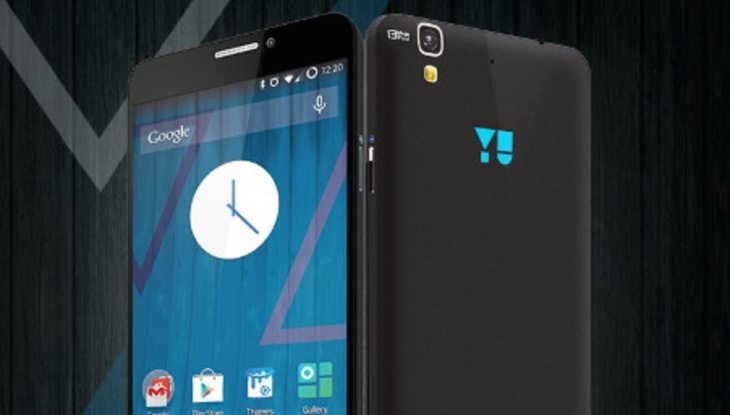 Connectivity
Both phones support 4G LTE, 3G, WiFi 802.11 b/g/n, Bluetooth 4.0, GPS, and microUSB 2.0. The Lumia 640 handset also supports NFC and DLNA.
Operating System
This is a major difference as they offer very different user experiences. The Lumia 640 runs Windows Phone 8.1 with the Lumia Denim update. On the other hand the Micromax Yureka give users a customizable experience with Cyanogen 11OS based on Android 4.4 KitKat, and we recently reported that an update to Android Lollipop for the phone is coming soon.
Dimensions and Weight
The Lumia 640 LTE measures 141.3mm x 72.2mm x 8.8mm and weighs 145g. The Yu Yureka measures 154.8m x 78mm x 8.8mm but weight is unspecified.
Price
The Microsoft Lumia 640 LTE Dual SIM has not been confirmed for India yet, but we do know that the price for Europe is from €160. That equates to around Rs. 10,600 but pricing can vary from market, and so far we've seen expected prices for India anywhere from Rs. 12,000 to Rs. 14,000. The Micromax Yureka is on sale for Rs. 8,999 but only at Amazon India and in flash sales, so it can be difficult to get hold of.
Lumia branding is extremely popular in India but the Lumia 640 LTE Dual SIM will be more expensive than the Yureka, which also has 4G LTE and is a dual SIM handset. The Micromax Yureka phone also has several benefits over the Lumia 640 and some of these are a faster octa-core processor, larger display, more RAM, and better camera capabilities. It also offers the CyanogenMod software, although it's not for us to judge whether readers will prefer this or the Windows Phone platform.
It seems that the Yureka has quite a lot more to offer than the Lumia handset, although we should point out that the 640 LTE does have NFC and DLNA, and also has a higher level of expandable storage. Only you can decide whether you feel the extra money for the Microsoft Lumia phone will be worth it. Other factors that could affect your choice are design preference, build quality and after-sales service.
With all of the above in mind we'd like to know which you'd choose. Will it be the new Microsoft Lumia 640 LTE Dual SIM model or the Micromax Yureka smartphone? We always appreciate your comments so do send them in.