Intex Aqua AMOLED listed at Rs. 4,540 in India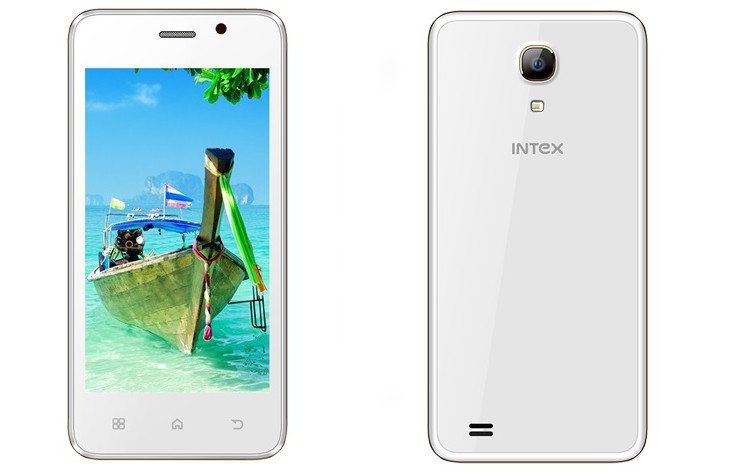 Some smartphone releases come with a bang while other creep onto the scene with barely a whisper. That's the case with the newly revealed Intex Aqua AMOLED, which has just appeared on the company's official website ahead of an official announcement.
The Intex Aqua brand covers a wide variety of handsets from the Aqua i5 mini of last year to recently released Intex Aqua Power HD. The devices also vary wildly when it comes to what's under the hood although the company isn't necessarily known for their flagships. The Intex Aqua AMOLED name may imply it's got a high-end display, but don't let the name fool you.
In terms of specs, the Intex Aqua AMOLED is about as midrange as it gets thanks to a 1GHz MediaTek chip, 512MB of RAM and 4GB of internal storage. That AMOLED display isn't nearly as sharp as the moniker suggest either — it is a 4-inch AMOLED panel, but it only has a resolution of 480 x 800. The rest of the Intex Aqua AMOLED specs include a 5MP rear camera, 0.3MP front-facing sensor, 3G, WiFi, Bluetooth, GPRS/EDGE and a 1,400mAh battery. It's a dual-SIM compatible handset, and it will run Android 4.4 out of the box.
As mentioned, the Intex Aqua AMOLED has been listed on the company's official website, but there's been no word on an actual release date at this time. That said, we do have the Intex Aqua AMOLED price which is listed at Rs. 4,540 in India.
What do you think about the pricing vs. the specs of the Intex Aqua AMOLED?
via – Gadgets NDTV