LG G Pad series Android Lollipop update news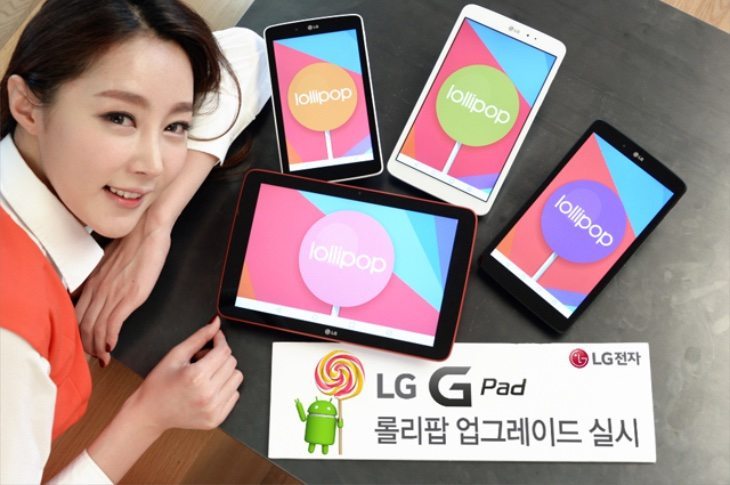 Following the progress of the Android 5.0 Lollipop update being pushed out to various devices can be a slow process. However, lately we've seen an increasing amount of smartphones and tablets receiving the upgrade. Now there's some information for owners of some of LG's tablets so read on for LG G Pad series Android Lollipop update news.
Previously we've seen LG make the Lollipop update available for the LG G3 and the G Pad 8.3 Google Play Edition. Now the company has issued a statement in its home country about the rollout of Android 5.0 Lollipop. LG names the G Pad 7.0, 8.0, 8.3 and 10.1 and says that Lollipop will begin to arrive for these devices this month.
The taste of Lollipop brings a host of improvements and new features to devices, with one of the most noticeable differences being the new look Material Design. The update offers new notifications, a battery saver feature, improved security such as Android Smart Lock, new Quick Settings, flexible sharing, new language support and more. The upgraded OS also brings performance optimizations.
There's no word from LG yet about when the Lollipop update will start to rollout for LG G Pads in other regions. However, the news that it will soon appear in South Korea is very promising. Once we see a new update release for one market we usually see it arrive for further regions pretty soon after.
Are you itching to start running Android 5.0 Lollipop on your LG G Pad 7.0, 8.0, 8.3 or 10.1? Send your comments to let us know.
Source: LG Korea
Via: Fone Arena