Microsoft Lumia 640 release is coming to T-Mobile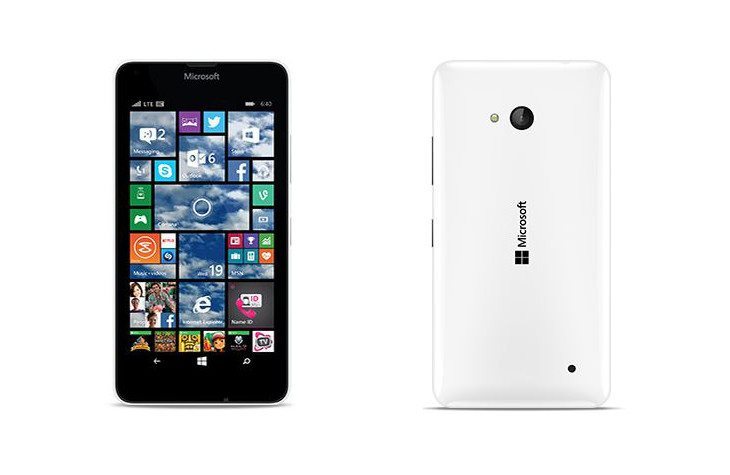 We first learned of the Microsoft Lumia 640 last month, and while we knew it existed, we weren't sure when it would launch or where. Both of those questions have been answered as a landing page has just gone up at T-Mobile for the Microsoft Lumia 640 release.
Microsoft brought a few goodies to MWC 2015, and one of them was the Microsoft Lumia 640. It isn't the most exciting handset on the planet, but the specs coupled with what's expected to be a low price should make it very popular. Unfortunately, we don't know the Microsoft Lumia 640 U.S. price just yet, as the T-Mobile landing page only says "Coming Soon" at the moment.
If you're unfamiliar with the budget smartphone known as the Microsoft Lumia 640, here's the scoop. The phone sports a 5-inch display with a resolution of 1,280 x 720p, and gets its horsepower from a quad-core Snapdragon 400 clocked at 1.2GHz. The processor gets a little help from 1GB of RAM, and the storage space is listed at 8GB. Rounding things out for the Microsoft Lumia 640 is an 8MP rear camera with an LED flash, LTE, Windows Phone 8.1, and a 2,500mAh battery.
Just how successful the Microsoft Lumia 640 release is will depend on its price. We can't imagine it will carry a high price tag, and we expect to hear something official soon now that the landing page is up and the word is out.
Would you be interested in the Microsoft Lumia 640 if the price is right or would you prefer the Microsoft Lumia 640 XL?
via – TMOnews  source: T-Mobile