New LG G4 images show it in case accessories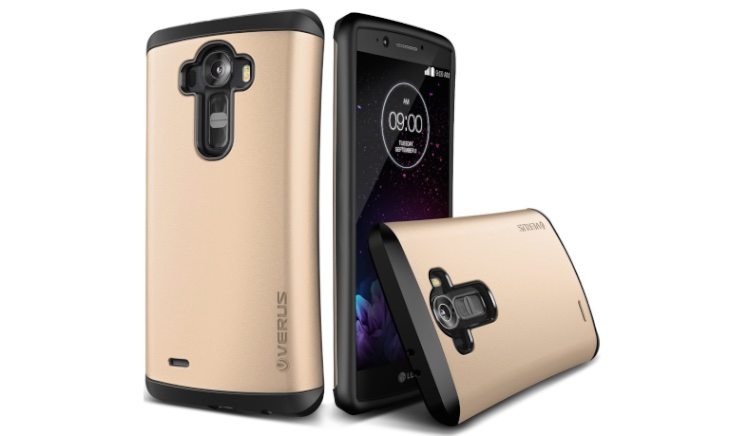 There are plenty of smartphone buyers waiting for this year's LG flagship in the form of the LG G4. There has been a host of leaks about the device already, so we have some idea of what to expect in the way of specs and design. Now we can show you some new LG G4 images that show the phone in case accessories ahead of the official release.
The big reveal of the phone is set for an LG event on April 28, and unofficial specs were recently gleaned from benchmarks. The new images come via accessories maker Verus on Amazon, and you can see a representation of the LG G4 in some different cases from the company. The photos do tie in with some previously leaked renders, with the handset having slight curvature and similarly positioned controls to the LG G3.
The case shown in the image directly below is the Verus Extra Slim Hybrid Case (Air Space Cushion) for the LG G4. It's described as being compatible with the phone on US carriers Verizon, AT&T, Sprint and T-Mobile, as well as well as international and unlocked models. The current price is $19.99 and it will be in stock from April 30, which may or may not be a hint of a release date of the phone itself. The color options for the case are Dark Silver, Military Green, Red, Satin Silver, and Shine Gold.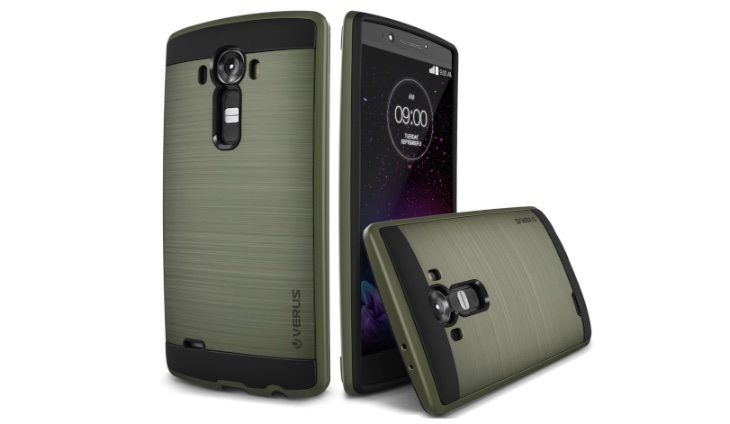 The case shown in the image at the bottom of this story is the Verus Slim Fit Dual Layer Protective Hard Case for the G4, also available from April 30. This one is currently priced at $16.99 and it comes in the same color options as the first case. The other choice listed is the Verus LG G4 Wallet Case priced at $24.99 at the time of writing. This one is listed in black, coffee or wine red colors, and like the others is listed to be in stock on April 30.
Fortunately for those waiting for the phone, it's not too much longer until we should hear confirmed specs, pricing and more about this upcoming flagship. Do you like what you've seen and heard about the LG G4 so far? Is this possibly your next smartphone purchase? Send your comments to let us know.
Source: Verus (Amazon)
Via: GSMArena