Sony Xperia Z3 vs Z3 Compact vs Z2 Lollipop bootup speed test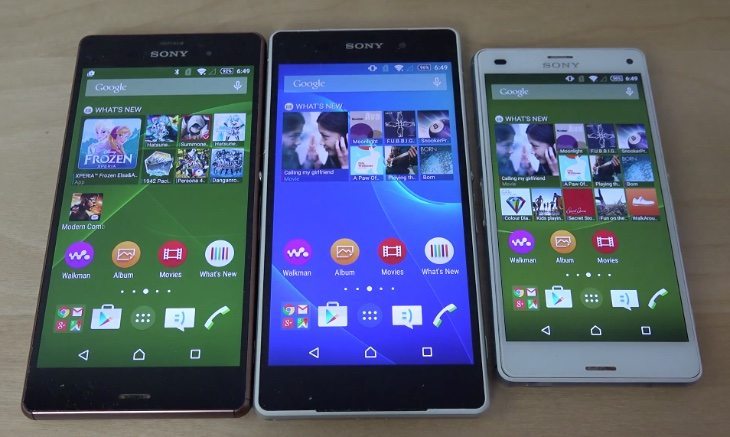 The Android Lollipop update finally started to arrive for some Sony Xperia devices in the form of Android 5.0.2 earlier this month. It's only available in limited regions so far but will spread to more markets over the coming weeks. It's always good to see how devices compare when running a new version of Android, so today we have a Sony Xperia Z3 vs. Z3 Compact vs. Z2 Lollipop bootup speed test.
We've already shared an Xperia Z3 Lollipop review as well as an Xperia Z3 Compact Lollipop review, so do check those out if you want to see more about what the update will bring to your device. As a reminder of key specs before the comparison we can tell you that the Xperia Z3 has a 2.5GHz Snapdragon 801 quad-core processor, Adreno 330 graphics, a 5.2-inch display and 3GB of RAM.
Alternatively the Xperia Z3 Compact is equipped with the same processor and GPU but has a 4.6-inch display and 2GB of RAM. Finally the Xperia Z2 is powered by a 2.3GHz Snapdragon 801 quad-core processor, has Adreno 330 graphics, a 5.2-inch display and 3GB of RAM. Below this post we've embedded a brief YouTube video that shows all three handsets running the Android 5.0.2 Lollipop update.
At the beginning all of the handsets are off, and then the video shows the three phones being simultaneously powered up to see which one is ready for action first. They are pretty close to fire up but there's a clear winner. However, we're going to let you find out when you view the video, as we don't want to spoil the suspense! We wonder if you can guess which is quickest?
The reviewer also goes into Settings so that we can see that the phones are all indeed running Android 5.0.2. Finally there's a quick look at Lollipop on the phones showing some of the changes and improvements, with all three said to be running smoothly.
Are you keen to try out Android Lollipop on your Sony Xperia Z3, Z3 Compact or Z2? Maybe your handset has already received this update and you could let us know what you think of it?