Samsung Galaxy S6 vs iPhone 6 camera performance results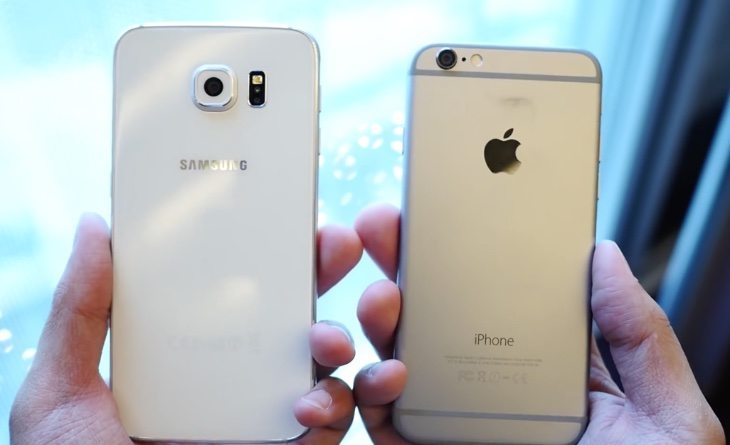 There's a massive amount of interest in the newly released Samsung flagship, the Galaxy S6. One of its chief rivals will stir up the old Android vs. iOS debate again, with many trying to choose between the new Galaxy S flagship and the iPhone 6. We've already written about these two phones on numerous occasions, but today we're specifically looking at Samsung Galaxy S6 vs. iPhone 6 camera performance results.
You can check out a full specs comparison of the two phones, a bootup speed test between these and other devices, or our recent article about features of the Galaxy S6 that the iPhone 6 doesn't have at the links provided above. For many people though, the camera capabilities of a smartphone are a major part of a decision in which new handset to purchase.
The Galaxy S6 packs a 16-megapixel rear camera with autofocus, LED flash, optical image stabilization, and 2160p video recording capability. Along with this it has a 5-megapixel front-facing camera. On the other hand the iPhone 6 carries an 8-megapixel rear camera with phase detection autofocus, dual-LED flash and 1080p video capture, as well as a 2-megapixel front-facing unit. On paper it looks as though the Galaxy S6 camera could be an easy winner, but as we all know megapixels aren't everything so is that the case?
If you scroll down this page you'll come to a YouTube video that we've embedded for your viewing convenience. It comes from Supersaf TV and shows a camera test between these two high-end handsets. It's interesting right from the off as the introduction shows the reviewer in split screen video footage taken with the Galaxy S6 and iPhone 6. As well as this there's an audio indicator that switches between the footage so that you can also assess the audio quality.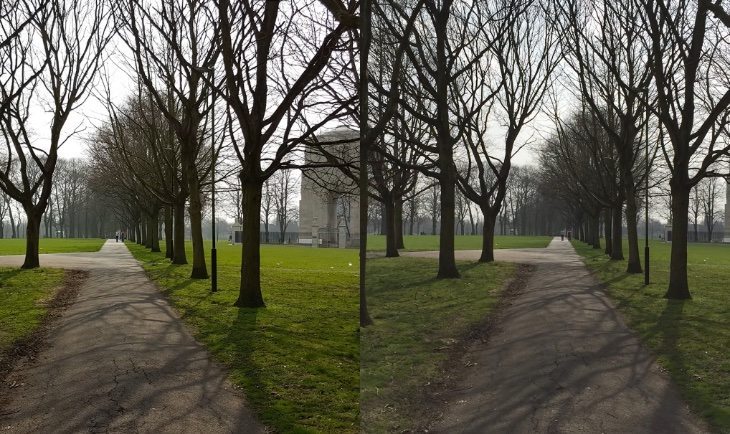 The next section of video is shot outdoors and walking along to show the difference between footage with optical image stabilization on the Galaxy S6 and without, as this is a feature that is missing from the iPhone 6. Following this the review moves on to some indoor footage in low light taken with each phone. The footage taken with the S6 is brighter while the autofocus appears to be quicker with the iPhone 6.
Following this there are some stills images shown in split screen and taken both indoors and outdoors. This time the photos are not immediately captioned so that you can impartially judge which is best before the handsets used are revealed. Overall both phone's cameras do a great job, but we'd have to give a victory to one in particular. We're not going to state that, as you might prefer to judge for yourself when you watch the video below.
When you've taken a look at this camera comparison we'd really like to hear your verdicts. Do you think there's a clear winner? Which gets your vote, the camera results of the Samsung Galaxy S6 or the Apple iPhone 6? Do let us know with your comments.