Samsung Galaxy Alpha running Android Lollipop update review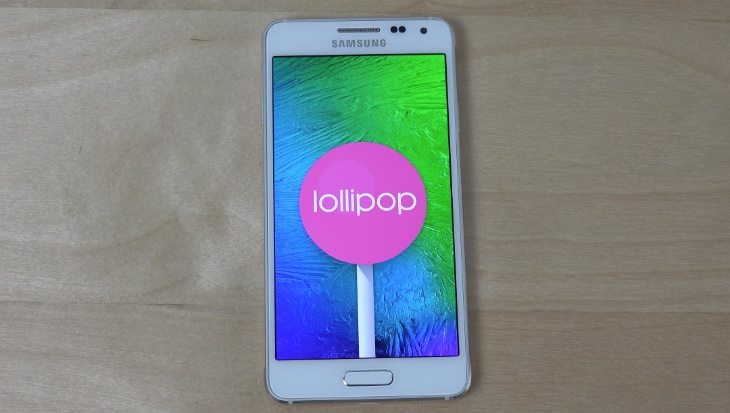 It's always good to be able to tell readers of new operating system upgrades arriving for their devices, and last week we reported that the Android 5.0.2 Lollipop update had finally begun rolling to the Samsung Galaxy Alpha. The update was pushed out first for the phone on South Korean carriers, so is likely to arrive for many more regions over the next few weeks. If you want an idea of what to expect you might like to take a look at a Samsung Galaxy Alpha Android Lollipop update review.
Lollipop has started to reach many more Samsung devices over recent months, although it now looks as though the Galaxy S4 Mini and Galaxy Note 2 are among devices that will miss out. The Galaxy Alpha released last year running Android 4.4.4 KitKat skinned with Samsung's TouchWiz, and fortunately for owners it's one of the devices that are receiving the update.
Some readers may already have downloaded and installed Lollipop on their Galaxy Alphas, but many more are likely to still be waiting so the brief video review from YouTube that we've embedded below this article will give you a taster. The reviewer has updated his European model of the Alpha with Android 5.0.2, and the video runs through some of the changes, improvements and new features that it brings.
It begins by showing the notifications area and then covers many different aspects including multitasking, Google Play, folders, app drawer, and more. The reviewer also notes that Lollipop is running very smoothly on his device following performance optimizations and finally ends by showing the camera app. Overall, the video offers a useful overview of Android 5.0.2 Lollipop on the Samsung Galaxy Alpha. Are you keenly waiting for this update?