LG G4 vs Samsung Galaxy S6 camera performance compared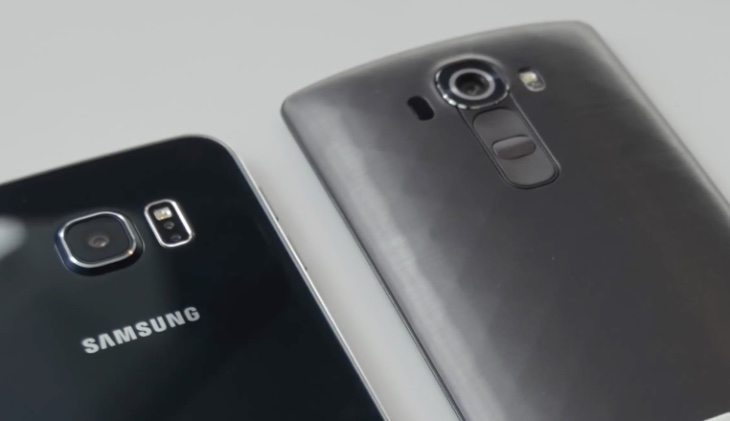 The LG G4 and Samsung Galaxy S6 are both top-notch flagship handsets that have recently released. It can be hard to choose between such impressive devices, but camera capabilities are an increasingly important factor for many people when purchasing a new smartphone. With this in mind we're sharing a video showing LG G4 vs. Samsung Galaxy S6 camera performance compared.
The Galaxy S6 is already available in regions worldwide while the LG G4 will release to regions outside Korea later this month. We've already offered some other comparisons of these phones, one of an initial hands-on look and another that focuses simply on the benefits of each one over the other. This time we're concentrating on the cameras alone and for this we've embedded a video below this article from SuperSaf TV. Before we get to the video we'll briefly outline the camera set-ups of each of these phones.
The LG G4 has a 16-megapixel rear camera with phase detection/laser autofocus, dual LED flash, optical image stabilization, and 4K video capture. It also has an 8-megapixel front-facing snapper. The Galaxy S6 also has a 16-megapixel rear camera, this time with autofocus, LED flash, optical image stabilization, and again 4K video capture. As well as this it has a 5-megapixel front-facing unit.
The YouTube video comparison below packs a lot into 7-minutes and gives a good idea of what you can expect from both the front and rear cameras of these two high-end phones in different conditions. It begins with video footage of the reviewer himself taken on both phones. This is shown in split screen so that you can easily see how the video recording capabilities compare, and you'll note an audio symbol in either the top left or top right corner so that you can also compare the audio quality.
The next part shows footage taken outside with the rear-facing camera, again in split screen, before moving on to indoor footage. Now the video moves on to stills images taken outdoors, indoors and in low-light conditions with both front and rear cameras. This time around there's a twist, as the images are again shown side-by-side but the phones used are not immediately made clear. This enables the viewer to form an unbiased opinion as to which is best before the captions appear.
At the end of the video comparison you'll hear the reviewer come to his own verdict as to which camera gives the best performance for different aspects. We're not going to say which we think gives the best overall results as we'll leave that for you to judge, but we would be interested to hear what you think.
When purely considering the cameras of these two new smartphones which do you think does the best job? Would this persuade you to buy the LG G4 rather than the Samsung Galaxy S6 or vice versa?