Samsung Galaxy Note 5 idea features f/1.8 lens
Once the Samsung Galaxy S6 was introduced it was time to give more attention to the upcoming Samsung Galaxy Note 5. There have already been numerous leaks about the new phablet, although we're a long way from anything being confirmed. However, we are seeing an increasing amount of Note 5 concepts. Today we're showing a new Samsung Galaxy Note 5 idea that features an f/1.8 lens.
This latest look for the Samsung Galaxy Note 5 was designed by DBS. It isn't the first concept render we've seen for the device, and it most certainly won't be the last (recent examples here and here). However, this one does offer something a little different. The camera design here is reminiscent of that of the Galaxy Note 4 and also the Galaxy S6 and S6 Edge. However, it has the addition of an f/1.8 lens.
Smartphone enthusiasts will know that the recently announced LG G4 also features an f/1.8 lens. It's the first smartphone for the US to have this wider aperture lens, and this allows more light to hit the camera sensor and produces clearer and sharper images. It's not altogether unthinkable that Samsung might then be thinking of including this on the Galaxy Note 5 when it releases later this year.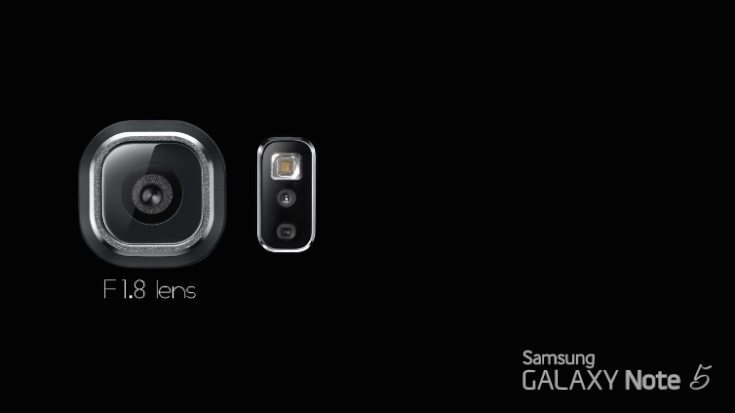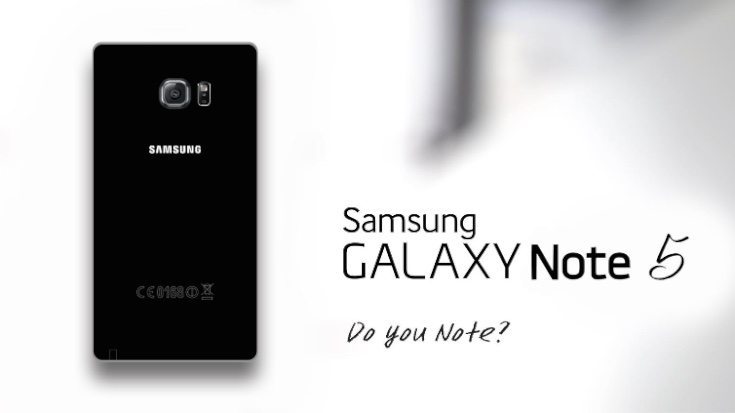 As far as the design is concerned it's difficult to tell from the image exactly what the materials are, but we would certainly expect it to have a metal build. This latest Samsung Galaxy Note 5 render has an edge-to-edge display so there are no side bezels, and it has slim bezels to the top and bottom of the front of the handset. From what we can see there are no curved edges for this design concept.
Do give us your thoughts on this new Samsung Galaxy Note 5 design idea. Would you like to see the Note 5 release looking something like this, and what do you think about the prospect of an f/1.8 lens for its camera?
Source: Concept Phones