Samsung Galaxy Note 5 design idea showcased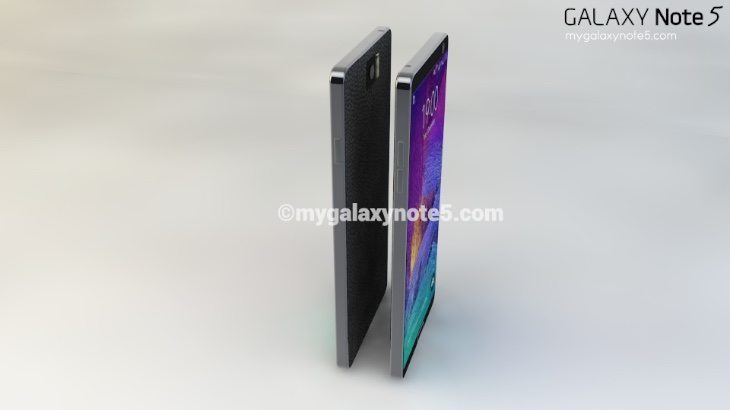 After the official launch of the Samsung Galaxy S6 on Monday the buzz is now starting to fade a little while we wait for its release. That can only mean one thing… yes we can start to focus on the Galaxy Note 5 that will release later this year! Today we have a Samsung Galaxy Note 5 design idea for you to take a look at, and we'd like to know what readers think of it.
For some time concept designers have been looking forward to the Galaxy Note 5 and we've already seen some visions of it from designer Rishi Ramesh (see here and here). Now he has come up with some new renders for the phone based on leaked renders of Sprint's Samsung Galaxy S6 before it was unveiled. Now we've seen the real Galaxy S6 though, we think this Galaxy Note 5 looks quite different.
We rather like it's blocky and angular appearance but do wonder how comfortable it would be to hold. The design features a faux leather reverse and a metallic body offering a premium look and feel. Given the expected prices of the Galaxy S6 and S6 Edge we can expect the Note 5 to have a steep price tag. As far as specs are concerned it's a long way off just yet, but rumors have already begun.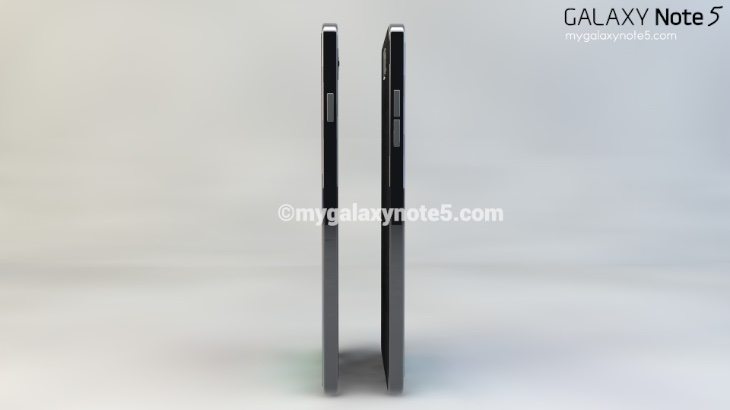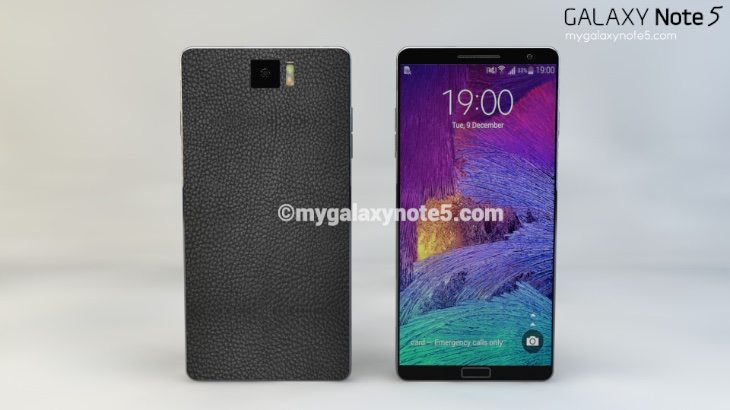 We'd anticipate a Snapdragon 810 processor (or later iteration) and Exynos variant, and as the Galaxy S6 has a 16-megapixel rear camera, by the time the Note 5 arrives it could be a 20-megapixel or more sensor. As the S6 has optical image stabilization there's no reason to believe this won't also come to the Note 5.
As far as the display is concerned the Galaxy Note 3 and Galaxy Note 4 both appeared with a 5.7-inch screen so this time around it could move up to around 5.9-inches. Also, there's already talk about a Super AMOLED display with 4K resolution of 3840 x 2160 rather than the already impressive Quad HD resolution and we'd like to see at least a 4000 mAh battery.
Over the next few months we'll see the hype ramping up for the Galaxy Note 5, and you can be sure we'll be seeing an increasing amount of leaks and speculation about the phablet as well as many more design ideas. While we're waiting, what are your thoughts on this new Samsung Galaxy S5 render from Rishi Ramesh? Do let us know with your comments.
Source: MyGalaxyNote5