Samsung Galaxy S6 vs S6 Active, best bits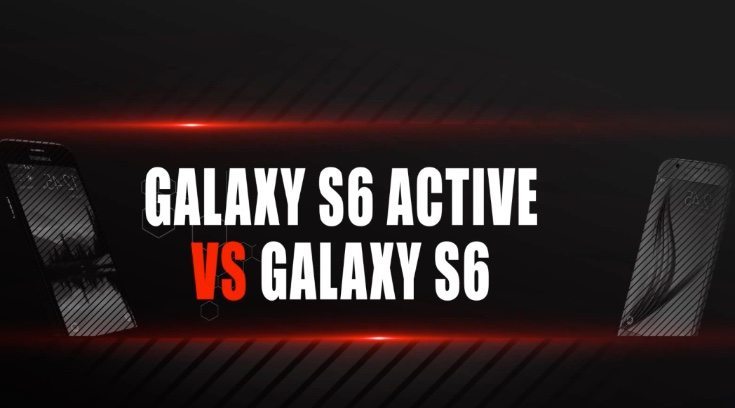 The Samsung Galaxy S6 appeared on the market in April and earlier this week a more rugged variant in the form of the Samsung Galaxy S6 Active was announced for AT&T. This may cause some potential buyers to wonder which one would be the best choice, so today we're sharing a video of the Samsung Galaxy S6 vs. Galaxy S6 Active, specifically the advantages of each.
You can see full details of the Samsung Galaxy S6 in our previous specs breakdown of it against the Huawei P8. The Samsung Galaxy S6 Active on the other hand will be available from June 12. It has many of the specs and features of the standard Galaxy S6 but also has some notable differences. You can read more about the S6 Active in our launch article on the phone.
Sometimes rather than a full specs comparison it can be useful to focus purely on the stronger points of one phone over another. Below we've embedded a YouTube video of both of these smartphones against each other that concentrates on the benefits of each. It begins with showing the advantages of the Samsung Galaxy S6 Active over the regular S6. Just a few of the pointers are water resistance, a 37% larger battery, and shock resistance.
The next part of the comparison shows the stronger points of the Galaxy S6 over the Active version. A couple of examples are that it's 29% thinner and also has thinner bezels. We won't give all of the details here as you can check them out when you watch the video below. Ultimately you'll need to focus on the aspects that are most important to you to decide which to opt for.
When you've decided we'd like to know your choice. Is it the Samsung Galaxy S6 or the S6 Active that gets your vote?
https://www.youtube.com/watch?v=pBGBk0vlKys://