OnePlus Two specs confirmation of Snapdragon 810 chipset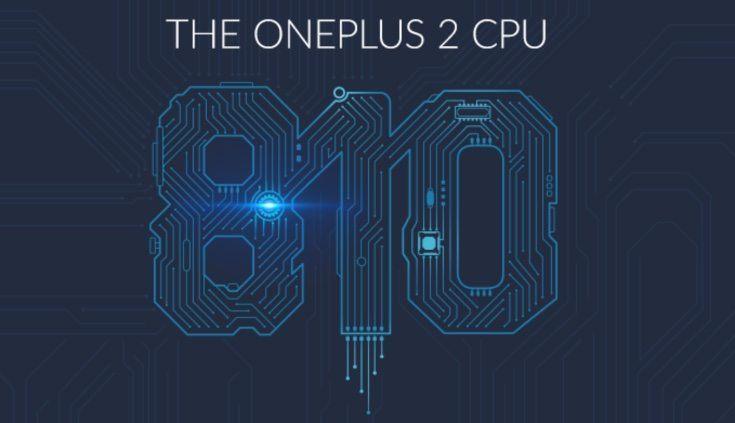 There are plenty of us waiting for the official introduction of the OnePlus Two, a successor to the OnePlus One flagship killer that released last year. Different snippets of news have leaked out about this smartphone and a Snapdragon 810 processor has been rumored on many occasions. Now there has been OnePlus Two specs confirmation that it will indeed be packing a Snapdragon 810 chipset.
It's widely expected that the OnePlus Two is heading for a release in Q3 this year, and we've been closely following developments on the phone. In early May OnePlus CEO Liu Zuohu asked enthusiasts what price they would expect to pay for a OnePlus 2 sporting the Snapdragon 810, that's a pretty strong indicator! Later that month there was a possible benchmark spot, and then in June we reported on a new specs leak out of China. On each of these occasions the Snapdragon 810 reared its head making it increasingly likely.
Now OnePlus has finally removed all doubt and made it official that the OnePlus Two specs will include a Qualcomm Snapdragon 810 v2.1 64-bit octa-core processor. This news may cause some potential buyers to be concerned, as several existing devices using the Snapdragon 810 have suffered from overheating issues, the Sony Xperia Z4 being another recent example. However, OnePlus has made it clear that they do not expect this problem to occur because of the v2.1 S810 being used.
The company states that they considered the idea of using other options but always returned to the Snapdragon 810, and says they have taken every precaution to prevent the overheating issue. OnePlus said, "We worked very closely with Qualcomm's engineers to integrate an improved version of the chipset (v2.1) in the OnePlus 2, and fine-tuned both hardware and software. The 2 will be "cooler than ever"."
The OnePlus Two has been rigorously tested and is said by the company to meet industry standards for phone temperature. OnePlus also says that the Android-based Oxygen OS will be specifically optimized for the Snapdragon 810. Now that the chipset has finally been confirmed for the OnePlus Two, the company also says we can expect further trickles on specs to be revealed "piece by piece." This echoes the teaser campaign used for the OnePlus One last year.
What are your thoughts on the OnePlus Two specs including the new, improved version of the Snapdragon 810 ? Do you have any concerns at all about the device overheating because of this choice, or are you reassured by what the company says about it? Do send your comments using the box below.
Source: OnePlus