Samsung Galaxy S7 wow design and realistic specs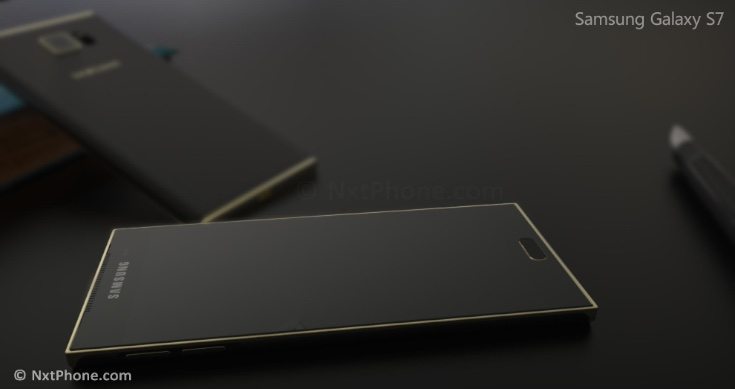 It's often the case in the smartphone world that as soon as a new flagship arrives, attention starts turning to the next iteration. That's certainly the case with the recently released Samsung Galaxy S6, as designers are already coming up with ideas. Today we're sharing a new Samsung Galaxy S7 design that also has some realistic specs.
Jermaine Smit is one of our favorite concept designers and we always look forward to showing his latest visions. You can see a couple of other recent concept renders that he has created at the following links, one for the iPhone 7 and another for the Samsung Galaxy Note 5. Smit's ideas often impress us and this Samsung Galaxy S7 that we're showing today is no exception.
Many concept designs that we see have futuristic specs that are often several years down the line. However the imagined specs for this Samsung Galaxy S7 are rather more realistic as they would be a natural progression from the Galaxy S6. They include an Exynos 7430 processor (as opposed to Exynos 7420 in the GS6), 3GB of DDR4 RAM, internal storage models of 32, 64 or 128GB, and a 2920 mAh battery. There's a 20-megapixel rear asocial camera with f/1.8 aperture, shutter speed control and RAW, and an 8-megapixel front-facing camera with f/1.9 aperture.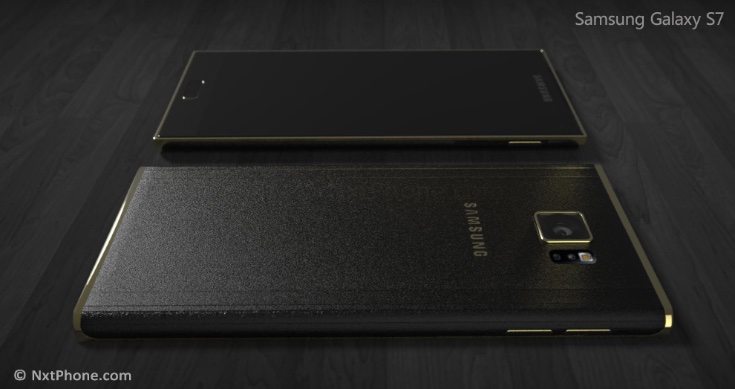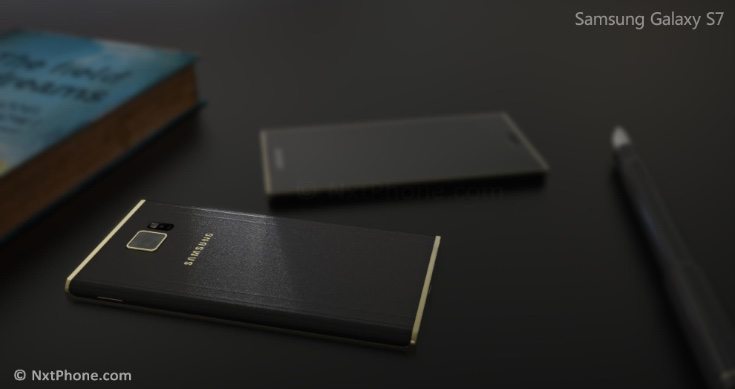 As far as the design of the handset goes, this Samsung Galaxy S7 is an appealing device. It's beautifully sleek and stylish with plenty of metal and glass and an interesting looking texture on the back. It looks flat on the front but we can see curvature on the sides when looking from the back of the phone. It has gold or silver colored edges and accents, including the Samsung branding on the front and reverse, and an edge-to-edge display.
We've included a few images of the phone here but you see much more of this Galaxy S7 in the excellent renders shown in the YouTube video that we've embedded below. This shows the phone from all angles and in a variety of color options, and it could have you drooling by the end of it! We'd really like to hear what readers think about this new design from Jermaine Smit so do send us your comments.
Would you be happy if the Samsung Galaxy S7 turned up looking just like this? What would you like to see in the way of specs and features for the real deal?
Source: Next Phone
https://www.youtube.com/watch?v=Q6sVOhOhYtc://