Oukitel smartphone with 10,000mAh battery in the pipeline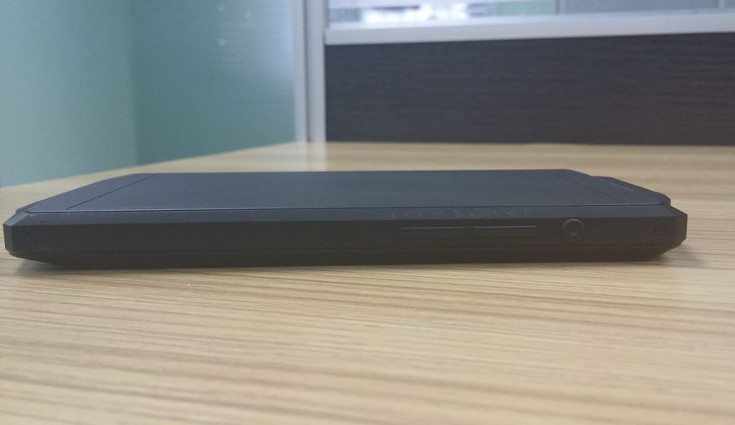 We haven't covered Oukitel in the past, but that's going to be changing if they can produce smartphones like the ones they've been showing over the past few weeks. The latest one is said to have the biggest battery around as it's rumored to clock in at 10,000mAh.
Big battery smartphones are almost becoming a craze, as we've seen manufacturers in the Far East try to woo customers with huge batteries. Mainstream companies like Acer have produced fairly large batteries like the 4,000mAh one found in the Acer Liquid X2, but that's nothing compared to devices like the Doogee S6000 with its 6,000mAh battery. Oukitel will have them all beat with their 10,000mAh smartphone that's said to have enough juice to last a week.
Putting a big battery in a smartphone is going to have some obvious drawbacks, and one of them is going to be the waistline. Oukitel has posted photos of a possible chassis for their new smartphone, and it appears to be pretty large. While they didn't set anything beside it for comparison, it's safe to say it is far thicker than the Galaxy S6 or the LG G4. That said, the final device will be slicker than the plastic prototype shown in the photos.
What would you sacrifice if you could go a week without charging your smartphone? That may be a question consumers will be asking themselves when the Oukitel's new smartphone arrives. If the specs are solid and the price is right, plenty of folks could live with a thicker device, but if it's a weak, thick smartphone, it will have a tough road ahead.
How you do feel about a massive 10,000mAh battery inside a smartphone?