Microsoft Lumia 840 XL vision includes specs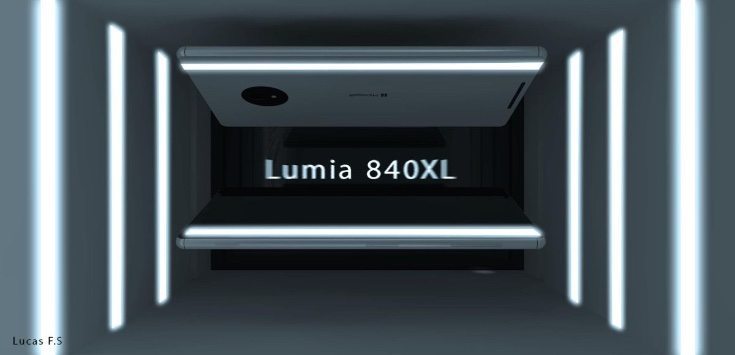 There have been many rumors over recent months about some higher-end Lumia handsets on the way. These include the Microsoft Lumia 840 XL and Lumia 840, as well as a Lumia 940 and Lumia 940 XL. Recently there has been growing evidence of these handsets and we've seen several design ideas already. Today we're showing a new Microsoft Lumia 840 XL vision that includes specs.
In May we reported that handsets thought to be the Microsoft Lumia 840 XL in single SIM and dual SIM versions were undergoing testing in India. While nothing has been made official yet, it's widely expected that the Lumia 840 and XL version will both release in the next few months. In the meantime it can be good to see concept designs that offer tantalizers of what could come to fruition.
This Microsoft Lumia 840 XL render comes from designer Lucas Silva who imagines the device as a mid-range handset. It's difficult to tell from the images whether it has a metal or polycarbonate body, although we think we can make out a metal frame. It's slim at just 7.7mm thick but looks nicely sturdy. Appearance-wise it sticks pretty much to the familiar Lumia designs we've seen lately.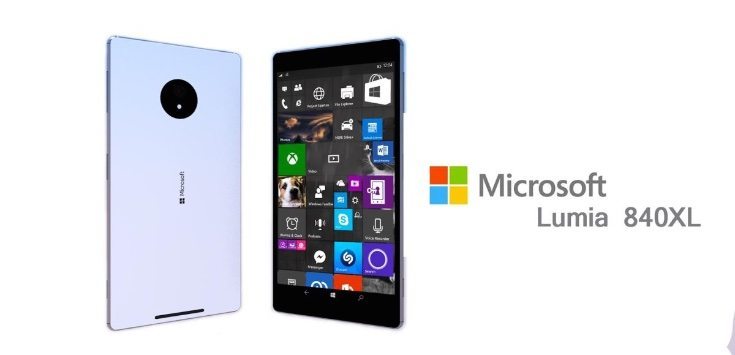 The designer has handily provided specs to go with his Lumia 840 XL creation. These include a Snapdragon 620 hexa-core processor, a whopping 6-inch OLED display with Full HD resolution of 1920 x 1080, and 2GB of RAM. It has five different internal storage options of 8, 16, 32, 64 or 128GB, which seems a bit like overkill! Further specs include a 13-megapixel rear camera, 8-megapixel front-facing camera, and 4000 mAh battery.
This concept Microsoft Lumia 840 XL would be running Windows 10 for Mobile. However, rumors have suggested that a Windows 10 Lumia could be reserved for the Microsoft Lumia 940 release. Readers may also be interested in an earlier Lumia 840 design we shared as well as a recent Lumia 940 XL concept.
Tell us what you think of this new Microsoft Lumia 840 XL design and specs? Are you hoping for something like this for the real deal?
Source: Concept Phones