iPhone 6S design brings 3D feature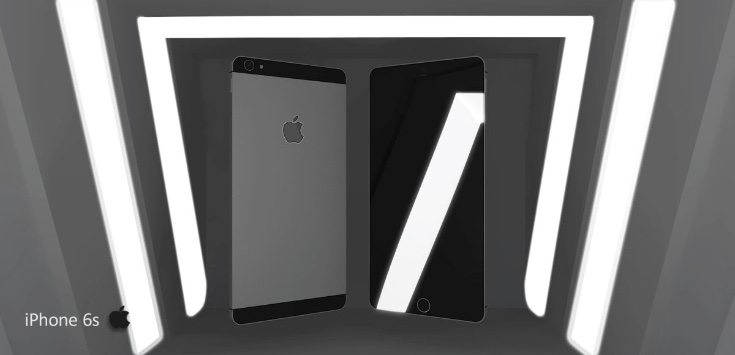 The rumor mill is really ramping up now for this year's expected iPhone 6S and iPhone 6S Plus. We're seeing a growing amount of leaks but until Apple chooses to announce the next-generation iPhones it's all unofficial news. However, we can use the time to tease ourselves by taking a look at concept ideas, and today we're showing a new iPhone 6S design that a brings 3D feature to the iPhone.
Only earlier today we told how the 2015 iPhones have reportedly gone into production already. However, with several months until their anticipated release, anticipation is building nicely about how they will look. In reality we expect the iPhone 6S design to be similar to that of the current iPhone 6 and 6 Plus but it's good to see other people's visions.
The iPhone 6S render that we are showing today comes from designer Lucas Silva. Some readers may remember another recent concept render from Silva, this time for a Microsoft Lumia 840 XL. This time he has turned his attention to the next iPhone and recently there has been news that Apple has come up with a way to offer excellent connectivity without the need for the plastic lines that currently exist on iPhones. That news has been reflected in this latest iPhone 6S design although there are black areas on the upper and lower reverse.
This imagining is said to be 6.9mm slim and includes the now familiar Home button with fingerprint sensor. Another feature is a 3D sensor although it's unclear exactly where this is and what it's function is, which should get your brains ticking! The designer also gives some specs for his iPhone 6S render that include an A9 processor, 4.7-inch display, and 2GB of RAM. You can add to that a 12-megapixel rear camera, 5-megapixel front-facing shooter, and 2990 mAh battery.
The summer will soon whizz past and it won't be too much longer until all the rumors about the upcoming iPhone 6S and 6S Plus are put to bed. In the meantime we'd like to hear what you think about this latest iPhone 6S design? Have you any idea what to make of the so-called 3D sensor? Do let us know with your comments.
Source: Concept Phones