Latest Redmi Note 2 image leak shows frame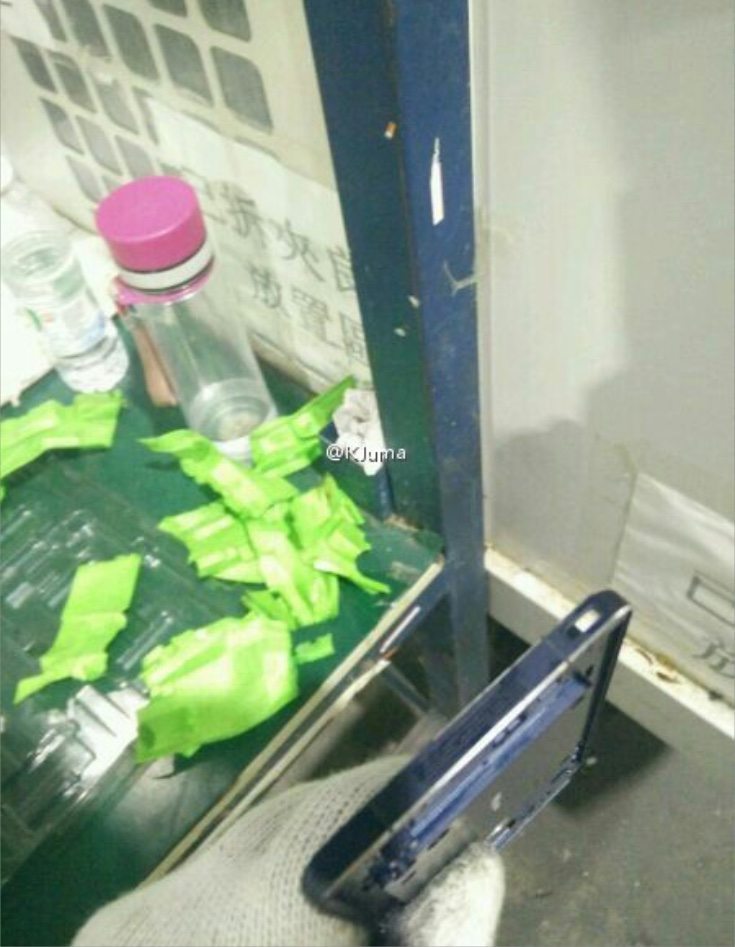 There have been murmurings about the upcoming Xiaomi Redmi Note 2 for many months now, and it's tipped for a release next month although nothing has been confirmed. We've already seen leaked specs and more, and now there has been a Redmi Note 2 image leak that claims to show the frame of the smartphone.
Back in May the reveal of a Xiaomi roadmap for the coming months suggested that the Redmi Note 2 (aka Hongmi Note 2) will hit the shelves in July. Earlier this month that was reiterated with news that it should officially launch by the end of June, in fact today! Now the budget device has shown up in a new image purported to be of the blue frame of the phone.
This looks to have been captured in a factory testing area, which would tie in nicely with an imminent release. Specs of the Redmi Note 2 according to the leaked roadmap include a 5.5-inch display with HD resolution of 1280 x 720 (previously rumored to be Full HD resolution), a Snapdragon 410 MSM8919 quad-core processor, a 13-megapixel rear camera, and 5-megapixel front-facing camera. There have also been rumors that it will have a 3000+ mAh battery and will be running Android 5.0 or 5.1 Lollipop with Xiaomi's MIUI.
Earlier rumors also tipped 2GB of RAM and 16GB of internal storage, but this was later downgraded to 1GB of RAM and 8GB of internal storage (expandable to 32GB via microSD). However, as always we'll point out that until the phone is officially announced, all of the above information is unconfirmed. Although the Redmi Note 2 will is being eagerly anticipated following the popularity of the original Redmi Note, there will be many hoping that specs will be of a higher grade than those leaked so far.
There's not too much longer to wait until we should have the confirmed Xiaomi Redmi Note 2 price, specs, and release details. Of course, we'll bring you more as we hear it. Are you a potential customer for the Xiaomi Redmi Note 2?