BlackBerry Android phone design sparks imagination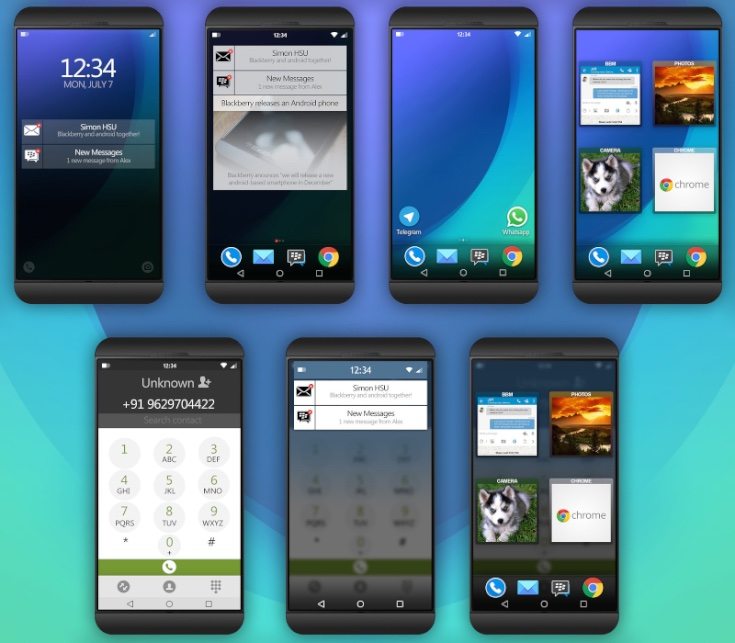 There have been a growing amount of murmurings lately about a possible BlackBerry Android phone. If you're thinking that you've read that wrong, you haven't. This would be a BlackBerry made smartphone running Android rather than BlackBerry's own BB operating system. The rumors have been growing, but while we wait for more we want to show you a BlackBerry Android phone design today that's likely to spark your imagination.
We first heard of the possibility of a BlackBerry Android phone last month, when Reuters reported news from those familiar with the matter that this was being considered. After this we heard leaked specs for a device dubbed the BlackBerry Venice smartphone that would be a high-end slider handset. However, it wasn't clear from the leak whether this could be a BlackBerry Android phone or not.
The rumors didn't stop there, as just a few days later there were leaks about a low-end phone called the BlackBerry Prague. This time the handset was said to be running Android and the report suggested that this would the only Android-based BlackBerry to launch this year. It's all intriguing stuff, and so it's no surprise to see concept designers start to come up with their own ideas for the said BlackBerry Android smartphone.
The render you can see here was created by designer adrianbravom over on DeviantArt. It's his vision of a BlackBerry smartphone running Android, and he has created the concept as well as the wallpaper. His idea was to come up with something combining the design lines of both and this gives an interesting end result. Some BB OS elements are still evident, for example BBM, the notifications area appearance, and live thumbnails for multitasking. There are Android virtual buttons though, but the appearance of the icons varies to those of stock Lollipop.
It would be good to know what you think of this BlackBerry Android smartphone design? What would you like to see for a BlackBerry Android handset? Also, what are your thoughts on the prospect of a real deal BlackBerry phone running Android arriving this year? Let us have your comments.
Source: DeviantArt
Via: Concept Phones