Samsung Galaxy A8 price revealed with release date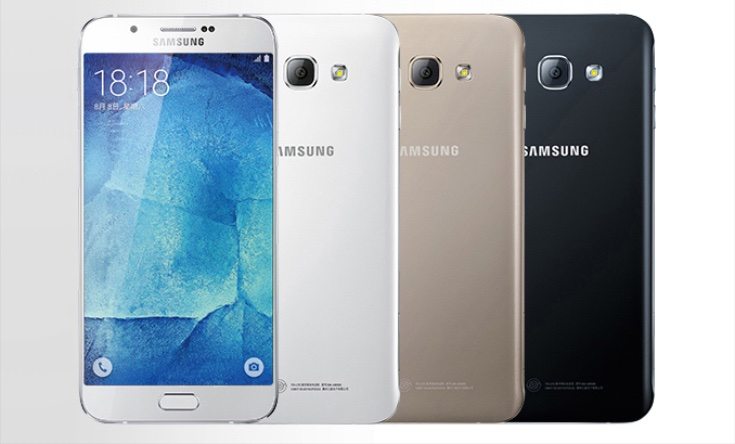 The Samsung Galaxy A8 has to be one of the company's worst kept secrets. Although the smartphone has still not been made official there has been a plentiful amount of leaks for this device over the last few months. Now the Samsung Galaxy A8 price and release details have surfaced.
At the end of last month we showed a hands-on video look at the Samsung Galaxy A8, and this was swiftly followed by a leaked specs listing. Virtually all that was left to find out about was the Samsung Galaxy A8 price and a release date. This information now appears to have been revealed about the Galaxy A8 (SM-A800S).
French website NowhereElse (very often a source of reliable information) has given further details on the phone said to come from a Chinese merchant site. The phone is set to be introduced in China on July 15 with a release date on July 17, and the Samsung Galaxy A8 price is said to be around €439. That's equivalent to around $485, £315, or Rs. 30,800, although these are just indicators as pricing can vary according to region.
This Samsung Galaxy A8 price puts it in the same kind of league as the Samsung Galaxy Alpha, which some felt met its demise far too early. The Galaxy A8 is thought to include a fingerprint sensor and rumored to be coming in black, gold, and white color choices. In the previous specs leak it wasn't clear whether the 16GB of internal storage would be expandable, but now it looks as though it will be expandable via microSD to 128GB.
There's no news yet on which other markets will be selling the phone outside China, but we hope to hear much more on this soon. Is the Galaxy A8 a smartphone that interests you? What are your first thoughts on the Samsung Galaxy A8 price if this early news pans out? Do let us have your comments.
Source: NowhereElse (Google Translated)
Via: SamMobile