New iPhone 7 concept brings curved display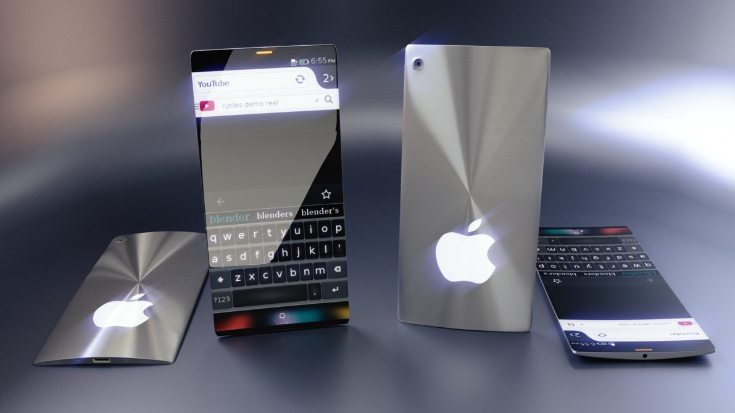 The iPhone 6S is likely to be the iPhone 2015 name, although you never know, Apple could surprise us all and dub it the iPhone 7. Rumors about the new iPhone/s for this year are really beginning to ramp up now, and while we wait we thought readers might be interested in a new idea for the handset. The iPhone 7 concept that we're showing today brings a curved display and looks very sleek.
We've almost lost count of the amount of design ideas we've seen for the iPhone 6S and iPhone 7, but we do enjoy taking a look at them as they can offer some interesting tantalizers for what could be brought to the table. If you want to compare this latest iPhone 7 concept with some previous ideas you can take a look here and here for some other examples.
This iPhone 7 concept comes from designer abdoubouam, a member over on DeviantArt who has entered it into a contest on the site. The designer even says he's not exactly an iPhone fan, but he's done a pretty good job as this concept has some nice features. The handset is said to measure the same as the current iPhone 6 and the display is curved so that it's an easier fit when in a back pocket.
The screen also extends below the Home button enabling this area to be customized with shortcuts, and also meaning that the whole of the display space can be used when watching videos in full screen or playing games. There's a brushed aluminum reverse with a large (maybe too large?) glowing Apple logo, but there hasn't been a lot of attention paid to the camera area.
This handset also has dual speakers on the bottom to the left and right of the charging port that supports USB 3.0. If you're thinking that the UI screenshot looks more like Android than iOS, the designer explains that he has taken this from a Firefox OS emulator and given it a few tweaks.
While this design is not without some minor flaws, we feel that the handset shown here is something that many people would find appealing. What are your thoughts on this latest iPhone 7 concept? If the new iPhone looked just like this would you purchase it? Do let us know with your comments.
Source: DeviantArt
Via: Concept Phones