Apple News video look and overview with iOS 9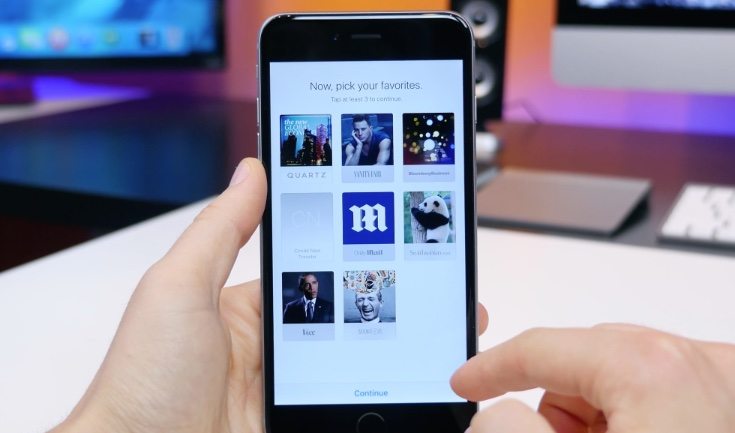 Last week saw the arrival of iOS 9 beta 3 to developers and also a public beta of iOS 9. One of the new features of the next major version of Apple's mobile operating system is Apple News. If you want a better idea of the Apple News feature we're sharing a video look and overview of it with iOS 9.
We've previously given details of the public beta of iOS 9, which you can check out at the link provided. Following this we also shared a review of the iPhone 5S running iOS 9 beta 3 that showed a brief glimpse of Apple News and more. Today we've positioned a YouTube video from PhoneDog below this article that gives further info about Apple News.
The video shows Apple News running on iOS 9 Public Beta 1. The new app offers a modern layout that reflects the new Apple Music app that recently arrived. It will offer users a personalized news experience, and we feel it's likely to be a popular edition with the iOS 9 public release due in fall. The overview shows the app being opened up for the first time with a 'Welcome to News' message. Just like Apple Music the app becomes more personalized the more you use it.
Users are then asked to pick some favorite news sources, although more options will be available with the final iOS 9 build. Following this you'll see there's an option to have news sent directly to your inbox but of course you don't have to accept this. At this point the app should prepare your news but the reviewer notes that he had some problems with this using the public beta. However, this was resolved by closing the app and reopening it.
The next stage is the 'For You' section and the video goes on to demonstrate how to use this and then shows the 'Explore' section and categories. Searching the News app is also shown and the app also offers a saved news facility. Our first impressions are that this app looks very interesting and something we'd use ourselves. The reviewer notes that it's a little buggy right now but of course it's still in beta so this is something that we might expect.
Watching the video certainly made us want to check out the app for ourselves, and we'd like to hear your views on this. Are you looking forward to the public release of iOS 9 and trying out the Apple News app?
https://www.youtube.com/watch?v=t5VHObfPnfA://