Samsung Galaxy S5 Neo benchmark reveals chipset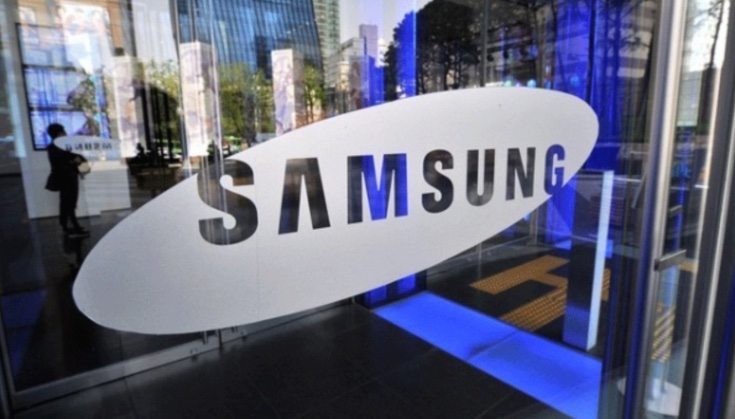 The Samsung Galaxy S5 Neo keeps cropping up in various leaks and rumors, and now a year after a claimed benchmark appearance there has been a new benchmark spot. Because of a difference in model numbers it appears that it's a different handset than the one that was carrying this title last year. The latest appearance also appears to reveal the chipset as one that was previously rumored.
Everything went quit on the Samsung Galaxy S5 Neo for some time, but in early June we reported on some claimed specs for the smartphone. These included an Exynos 7580 64-bit octa-core processor, and this time the handset bore model number SM-G903F. Since then we've reported on a pre-order price spot, and then last week we saw the phone go through the WiFi certification process. This suggested it was moving closer to a release.
Now the Samsung Galaxy S5 Neo G903F has emerged in a Geebench test, which resulted in a single-core score of 724 and a multi-core score of 3724. That outcome unsurprisingly puts it behind results for the flagship Samsung Galaxy S6 with the Exynos 7420 chipset, but ahead of the Galaxy S5 with the Exynos 5422 chip.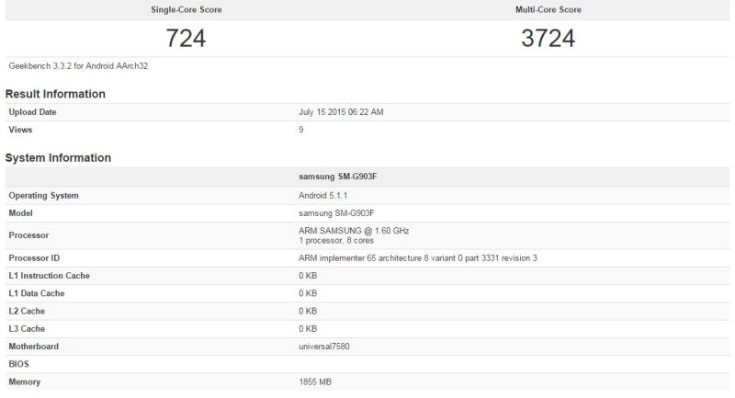 Although the processor section of the benchmark filing simply states that it's a 1.6GHz octa-core processor, looking at the motherboard section reveals "universal 7580." This tallies nicely with the earlier rumors of the S5 Neo having an Exynos 7580 chipset. The listing also reveals the handset to have 2GB of RAM and running the Android 5.1.1 Lollipop operating system.
This latest sighting of the Samsung Galaxy S5 Neo means it's another step nearer to hitting the shelves. We imagine it won't be too much longer until the phone is officially announced and we hear full details of specs, release date, and of course pricing. Are you a potential customer for the Samsung Galaxy S5 Neo? Let us know with your comments.
Source: Geekbench Browser
Via: GSMArena