HTC One M9+ confirmed for release in Europe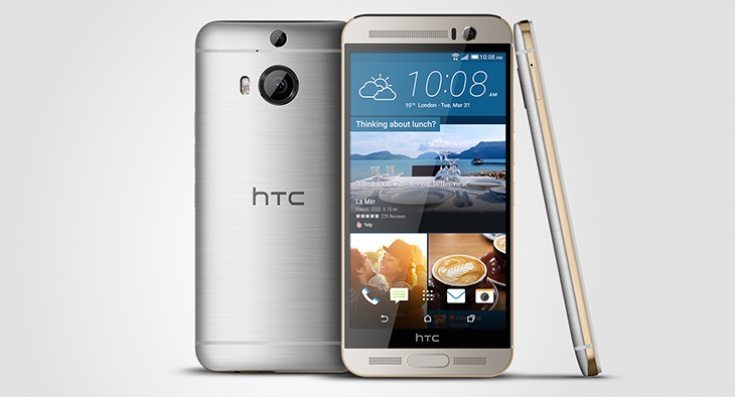 The HTC One M9+ was officially unveiled for China back in April. At that time the company said it would only be arriving for limited regions and particularly ruled out its arrival for the US as well as Europe. This was disappointing for many prospective customers who would have liked this higher-grade option of the HTC One M9 flagship. However, we can tell you today that the HTC One M9+ has now been confirmed for a release in Europe.
Although the HTC One M9+ (aka One M9 Plus) first went on sale in China, very shortly afterwards it was also launched in India. Last month we also reported that although HTC hadn't officially launched the One M9+ for the US, it was now on sale for US buyers through Amazon. If you were still hoping that HTC would launch the phone in Europe then you're in luck.
HTC has now announced that the One M9+ is heading to Europe, although the company still hasn't stated exactly which countries it will be available in. Unfortunately HTC also hasn't given a precise European release date. However, due to the fact that the company has announced this move, we imagine we'll hear much more about availability soon.
Some may not be too surprised to hear this news, as there were previous indications that the HTC One M9+ may release in Europe. This followed a report that some online retailers in the Netherlands had already listed it for sale. A leaked unlocked price of €760 also appeared, although we should point out that this is unofficial at this stage.
The One M9+ is a larger variant of the One M9 with some enhanced specs and improved features. For example it has a 5.2-inch display with Quad HD resolution of 2560 x 1440 instead of a 5-inch display with Full HD resolution of 1920 x 1080. Another addition for the Plus version is a fingerprint sensor.
Are you happy to hear that the HTC One M9+ is definitely going to be available in Europe? Send your comments to let us know.
Source: Android Central