Moto G 3rd gen release closer with testing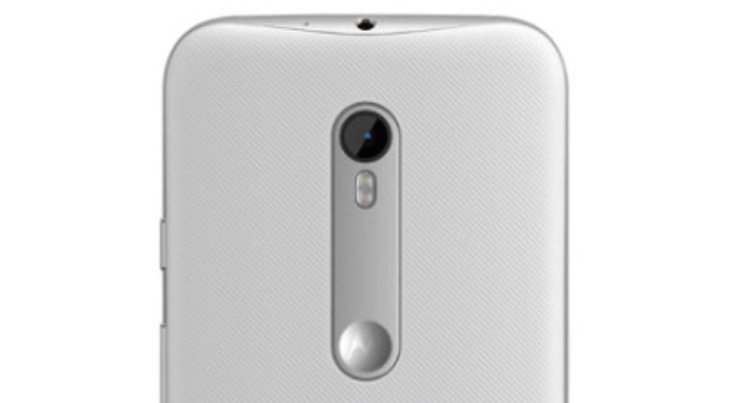 After following leaks and rumors on the Motorola Moto G 3rd gen for some time, many of us feel we have a good idea of what to expect. We've seen leaked specs and images and now it appears the Moto G 3rd gen release is getting closer with news that the phone is in testing. This latest news on the new Moto G 2015 model also gives us a firmer idea of the RAM of the device.
Not long ago we showed readers some leaked renders claimed to be of the Moto G 3rd gen. Following this, just last week we also gave news on a specs leak and rumored launch date of July 28. This is still unofficial though, but evidence that the phone is in the testing stage might back this up.
We often see traces of upcoming devices on Zauba, an Indian import/export site. Now the Moto G 3rd gen has made an appearance on their database in limited amounts of both the black and white handset. The devices are listed for 'testing' and interestingly this spot also gives us a better idea of the RAM. While we've previously heard leaked specs, it has been unclear whether the phone would have 1GB or 2GB of RAM. However, the phone listed on Zauba is shown as having 2GB of RAM, and that will please a lot of potential buyers.
A price per unit is also shown that balances out at around Rs. 15,200 and that equates to approximately $239, £153, or €220. However, we'll stress that this does not usually represent the final selling price, although it may be an indication. Also we'll add that pricing very often varies according to region.
Unfortunately the sighting of the Moto G 3rd gen on Zauba doesn't tell us anything more about specs. However, leaks so far suggest a 1.4GHz Snapdragon 410 quad-core processor, Adreno 306 GPU, and 5-inch HD display. Further unconfirmed specs include a 13-megapixel rear camera, 5-megapixel front-facing unit, and 2470 mAh battery.
All the signs are adding up so that we expect an official announcement and Moto G 3rd gen release very soon, and you can be sure we'll keep you informed. Are you keen for Motorola to take the wraps off the Moto G 3rd gen?