Samsung Gear A specs and features confirmed ahead of launch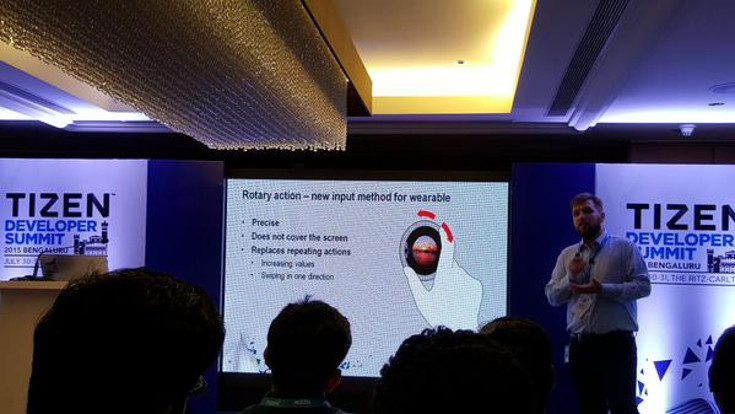 Samsung has a conference going on in India today, and they've just confirmed a few Samsung Gear A specs and features. It's nothing we haven't seen pass through the rumor mill before, but that rotating bezel and the Tizen OS are now official.
While rumors surrounding the Moto 360 sequel have been quiet this year, that hasn't been the case for the Gear Orbis. We have seen the Samsung Gear A specs leak numerous times, so we already have a great idea of what to expect from Sammy's new wearable. We still don't know what it will look like, but today Samsung was kind enough to confirm several details at the Tizen Developer Summit in Bangalore, India.
As expected, the Gear A will have a round display with a resolution of 360 x 360. That's higher than the resolution on the OG Moto 360 or the LG Watch Urbane. The company referred to the rotating bezel as a new "control scheme" as it will allow you to move through menus and pull of other tech tricks along with the crown. Needless to say, it will be interesting to see their approach compared to the digital crown on the Apple Watch. If you curious about the rumored Samsung Gear A specs, you can check those out here.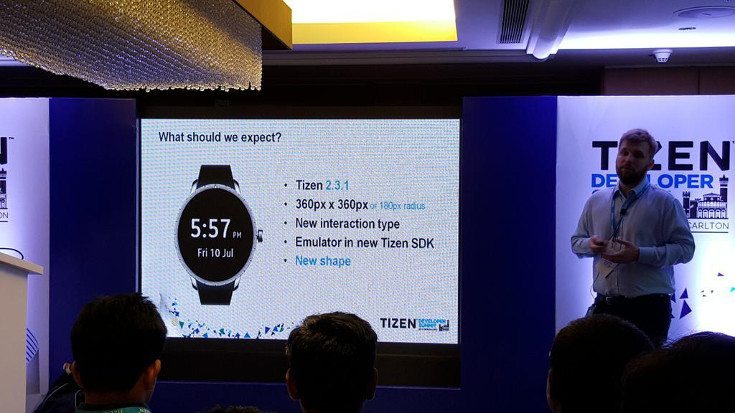 It's all but a given that Samsung will unveil the Gear A at Galaxy Unpacked 2015, and while we're disappointed about the exclusion of Android Wear, we're excited to see the final product. Samsung's wearables haven't flown off the shelf thus far, but the Gear A release could change that if the price is right and folks are willing to try out Tizen.