HTC One M8 Sense 7 UI won't appear until Android M update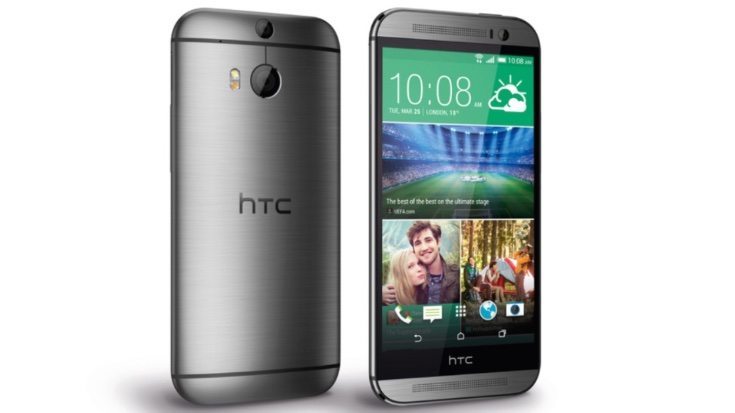 Now here's some interesting news likely to concern some owners of the HTC One M8. Despite previous assurances from HTC that the new Sense 7 UI would arrive for this phone with the Android 5.1 update in August, it seems this idea has now been dispelled. New information from HTC is that the HTC One M8 Sense 7 UI won't appear until the Android M update that will release later in the year.
Owners of last year's HTC flagship smartphone will know that the One M8 released running Android KitKat with HTC's Sense 6 UI. In the meantime the HTC One M9 released this year running Android 5.0 Lollipop with the new Sense 7.0 UI. The One M8 has since been upgraded to Android 5.0 Lollipop and of course many users of the device have wondered when they will also receive Sense 7.
Back in April we reported on news from HTC that the One M8 would receive the Android 5.1 Lollipop update in August and that this would also bring Sense 7 along for the ride. This information came from HTC UK in response to a customer query on Twitter. However, there now seems to have been an about turn on this as HTC Product Manager Mo Versi recently tweeted that Sense 7 for the One M8 was now tied to the Android M release.
@harshitsharma04 Will be tied to the M release. Thanks.

— Mo Versi (@moversi) August 6, 2015
There's still no definitive release date for the Android M update, and all we know is that it will arrive for the first devices later this year. However it will then take varying amounts of time for Google to ship the update to device manufacturers. Therefore it's possible that the One M8 won't receive Android M with Sense 7 until early next year if we're being pessimistic.
Another question this raises is what will happen with the Android 5.1 Lollipop update for the HTC One M8? The One M9 has already started to receive the 5.1 update, but it now seems possible that this could be skipped altogether for the One M8 in favour of waiting for Android M. As Android 5.1 is an interim update it's certainly plausible that the company may feel that it would be no big deal for the former flagship to miss out on this update.
We wonder how owners of the device feel about having to wait longer than expected to be treated to Sense 7? If you have the HTC One M8 let us know your feelings on this, and also the possibility that your device may forego the Android 5.1 update and wait for Android M instead?
Source: Mo Versi (Twitter)
Via: Droid-Life