Samsung Galaxy Note 5 specifications and availability are announced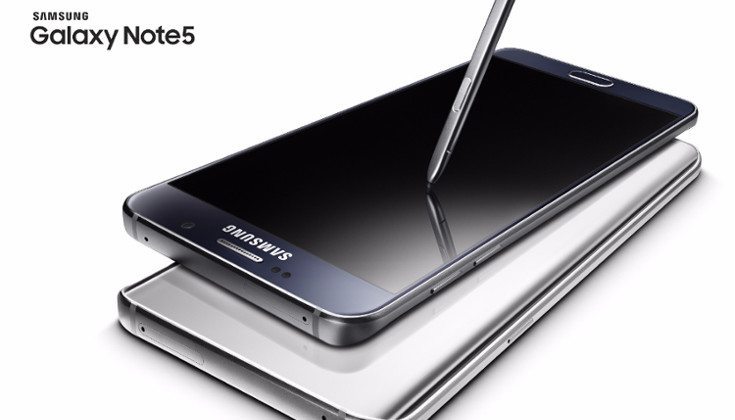 If you've been one of the millions waiting to see what Samsung had up their sleeves today, the wait is over. The company has pulled back the curtain on the Samsung Galaxy Note 5 and the Samsung Galaxy S6 Edge+, and we're here to give you the scoop. As the devices are feature-filled behemoths, we're going to focus on the Galaxy Note 5 first.
After Sammy flipped the design script for the Galaxy S6 this year, folks were concerned that Samsung Galaxy Note 5 design would suffer the same fate. A variant was also a possibility, and while we haven't seen one (yet), the Samsung Galaxy Note design has changed. As previously reported, the microSD card slot has been nixed along with the removable battery. The device is said to be easier to handle now with narrower bezels and a curved back, and you'll get wireless charging capabilities to boot.
One of the big draws for the Note series is the S Pen, and it's been revamped for the Galaxy Note 5 release. The new S Pen has a "quick click" mechanism to get it out of the chassis and into your hands a bit faster, and there are several tweaks to the Air Command tools as well. Scroll Capture was mentioned, and we're sure Sammy has many other tech tricks in store. The overall measurements for the Galaxy Note 5 come in at 153.2mm x 76.1mm x 7.6mm and it weighs 171grams.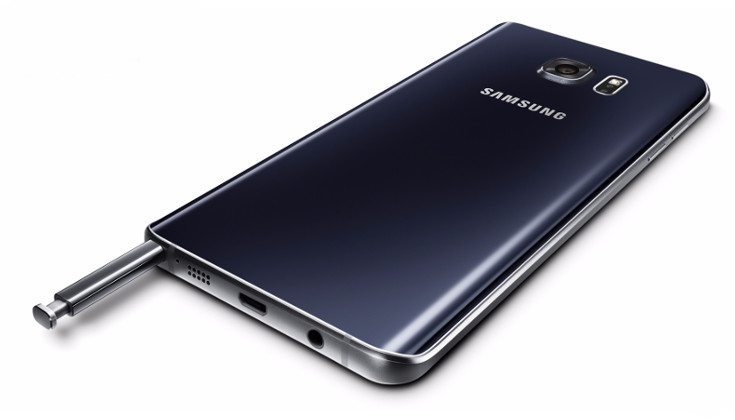 The Galaxy Note 5 specifications are what we expected, and that's a good thing if you dig a 5.7-inch Super AMOLED display with a 518ppi. Beneath that big glass panel resides a 64-bit octa-core Exynos 7420 and backed by a whopping 4GB of RAM. Storage capacities are listed at 32GB and 64GB, but after that you'll have to turn to the cloud.
Samsung has always done pretty well in the camera department, and the trend continues with the Galaxy Note 5 release as it has a 16MP rear sensor with OIS and a 5MP front-facing camera. All the usual bells & whistles are checked when it comes to the sensors and connectivity options along with NFC, MST, Bluetooth 4.2 LE, and a fingerprint scanner and of course… Samsung Pay. The Samsung Galaxy Note 5 will rock a 3,000mAh non-removable battery, and will run Android 5.1 with Sammy's bloated UI.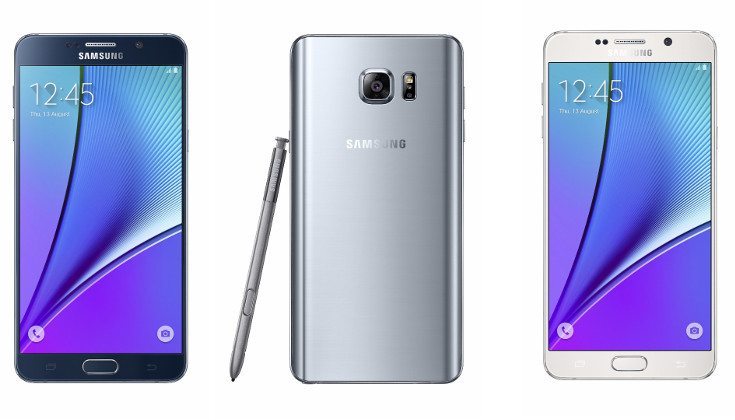 The Samsung Galaxy Note 5 release date is set for August 21st in the United States and will vary from region to region as usual. Pre-orders begin today, and pricing will vary from carrier to carrier depending on how your current plan or how you decide to pick it up.
Do you think Samsung blew it with the Galaxy Note 5 release or do you like the new style?