Lenovo Vibe S1 may arrive sporting Dual front-facing cameras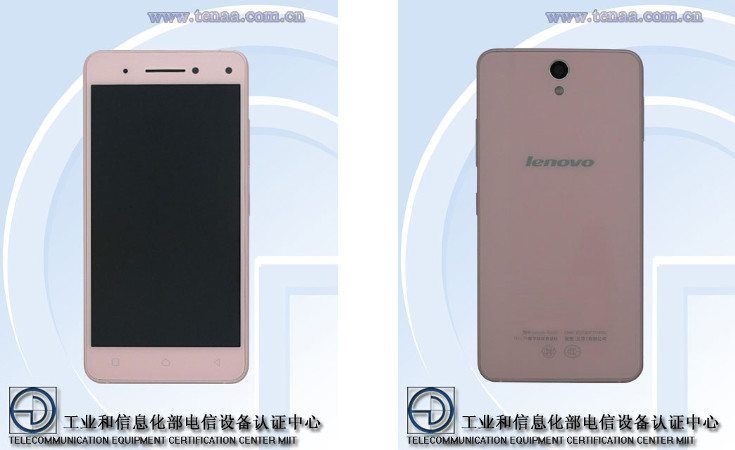 The Lenovo Vibe S1 first appeared on our radars in February before MWC, but it's largely remained in the background since that time. A new bit of information has come in that most of us missed, and it may bring a unique feature to the Lenovo Vibe S1.
After learning of the Lenovo Vibe S1 in February, the device was silent until showing up through a TENAA listing in June. That listing gave us another look at the Lenovo Vibe S1 specifications while showing us the handset from a couple of different angles. Honestly, it didn't appear to be anything special, but we may be wrong about that.
Leaker @upleaks took to Twitter to let everyone know the Lenovo Vibe S1 will have a Dual-Selfie camera — something you don't see every day. While we've seen plenty of smartphones with dual snappers on their backside, doing the same to the front is definitely new. If you look closely at the TENAA photos, you can see what appears to be an extra sensor on the front, so the information might be legit.
A Dual-Selfie setup is interesting, and the rest of the Lenovo Vibe S1 specs aren't half bad either. The device is set to sport a 5-inch FHD panel with a 1.7GHz octa-core chip and 2GB of RAM. Other features to note include 16GB of storage, a 13MP/5MP camera combo, 4G LTE, and dual-SIM connectivity. The Lenovo Vibe S1 will draw its power from a 2,420mAh battery and runs Android 5.0 out of the box.
We still don't have a release date for the Lenovo Vibe S1, but that could change at any moment considering it cleared TENAA last month. It will be interesting to see how Lenovo prices the device and if it truly has two sensors for selfies when it arrives.
Is a dual-selfie setup something you'd like to see from manufacturers?
source: @upleaks