Moto X Play orders for UK now and price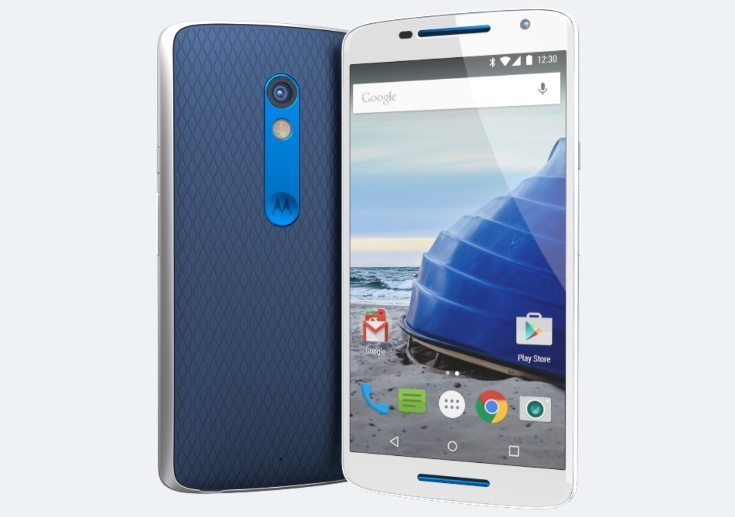 There was plenty of interest in the new Motorola Moto X for 2015 and the company recently announced the Moto X Style and a slightly smaller and lower-specced version, the Moto X Play. The latter will be sold in various markets and Moto X Play orders for the UK are available now. We also have the all-important price details.
At the Moto X Play launch we heard that it would release first in Europe, and if you're in the UK or also Germany orders are now up for grabs online through Motorola's Moto Maker. This means you can customize the handset to your own preference and pricing in the UK is from £279. Bear in mind that this is the starting price for the 16GB model and various options will cost more. For instance the 32GB model is £40 on top of this.
The shipping date for the Moto X Play in the UK is listed as August 26, so there's only a week to wait. For buyers in Germany the date is August 27 and the price starts from €379. The phone has a very decent array of specs for its price. These include a notably sizeable battery (3630 mAh) that should a big hit with buyers who use their phone a lot and are concerned about battery life.
Other specs include a 1.7GHz Snapdragon 615 octa-core processor, a 5.5-inch display with 1920 x 1080 resolution, and 2GB of RAM. The Moto X Play has a 21-megapixel rear camera with dual-LED flash, a 5-megapixel front-facing camera, and runs the Android 5.1.1 Lollipop operating system. Connectivity is taken care of with 4G LTE, WiFi, Bluetooth, NFC, and GPS.
You might like to get an idea of the phone by checking out a hands-on video look we shared previously. We'll remind US readers that the Moto X Play will not be released stateside, but the Moto X Style will be available as the Moto X Pure Edition. Are you pleased to know that you can now order the Moto X Play in the UK?
Source: Motorola UK and Motorola Germany
Via: GSMArena