Moto 360 Sport spotted ahead of potential IFA announcement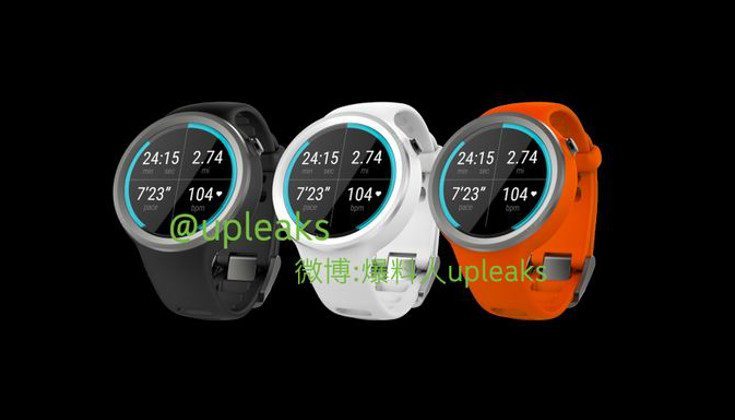 We're all set to see two new versions of the new Moto 360 this week, but a new leak says another watch may come to the party as well. The Moto 360 Sport has just shown up in a leaked render, and is geared towards those who prefer ruggedness over style.
Much has been made about Motorola's decision to stick with the Flat Tire for the Moto 360 2. If you're not a fan of the design, the new Moto 360 Sport photos won't make you happy. The render comes from @upleaks, who released a photo of the unannounced Motorola Bounce earlier today, and the render shows the Flat Tire is here to stay for the next-generation of the 360.
Leaker @upleaks, dropped several different renders of the Moto 360 2 today, but we are only going to focus on the Moto 360 Sport. The wearable is shown in three different colors and while we don't see an actual watch face, the front shows off its fitness tracking capabilities and a rubberized band. It's not bad looking, and that Flat Tire probably won't have quite the impact on a sportier version of the watch.
As for the Moto 360 Sport release date, the tipster says it will arrive in November, which is right in time for the busy holiday rush. Like previous reports suggest, the regular version of the Moto 360 2nd-gen is said to be ready to roll in September.
Are you looking forward to the new Moto 360's are will you opt for another smartwatch this year?
via – @upleaks